---
---
Replacement of the demo PCB with Samsung SM-G928
Dear friends, in connection with the fact that Samsung smartphone demo models often appear on the secondary market of cell phones. Our audience frequently asks us. If we replace the main PCB, whether the smartphone will work naturally? or something needs to be replaced, be added, or be removed. Let's try to briefly answer this with the example of the Samsung Galaxy S6 Edge Plus SM-G928.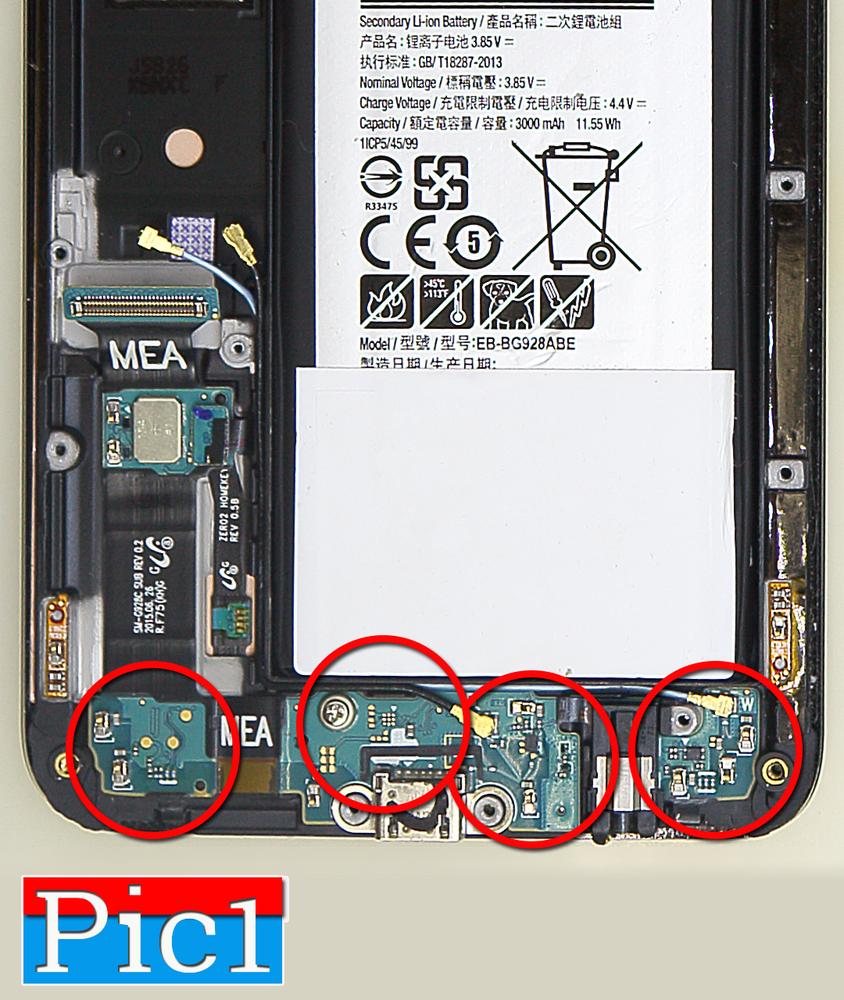 We will provide an answer to our specialist Eugene:
"I met two different kinds of Demo versions of this model. In the first version - the lower (SUB) flexible daughterboard is also a demo, and there are no components on the network, and in the second - another board like conventional, sold models. If the smartphone is with components, then everything will work. You will only need to supply coaxial cables.
What are the components? (Pic1)
Well, these are all kinds of resistors capacitors, coils and small microcircuits, filters. These ones usually lack on demo-boards. I want to add. This model has a poor location for the navigation control buttons they laid under the module, so to replace them, you need to unglue the module."
---
If you have a question, ask us, and we will try to answer in as much detail as possible. If this article was helpful for you, please rate it.