---
---
Today, a fairly new smartphone Samsung A03 Core (a032f) came to us for repair with a problem. There is no reaction to the charger, while the charging connector looks undamaged.
Link to disassembly on our YouTube Channel Samsung Galaxy A03 Core SM-A032 Disassembly
After disassembly, we carefully examine the sub-board for malfunction.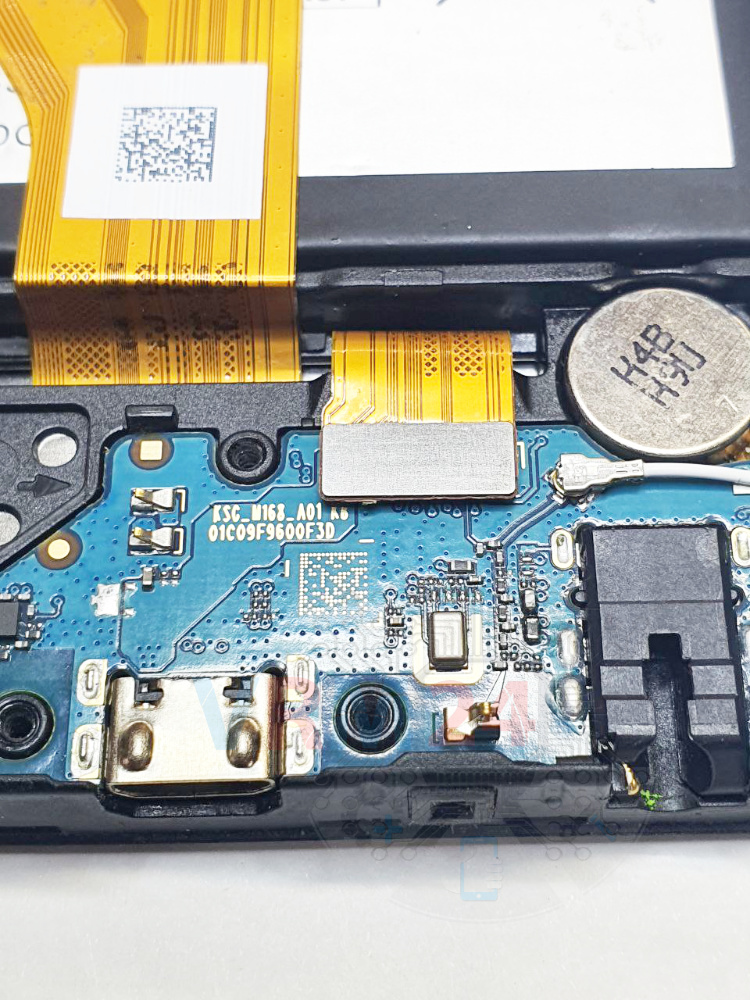 Visually, everything is in order. There are no mechanical damage or traces of liquid penetration.
Let's pay attention to the sub-board connector where the inter-board cable is inserted.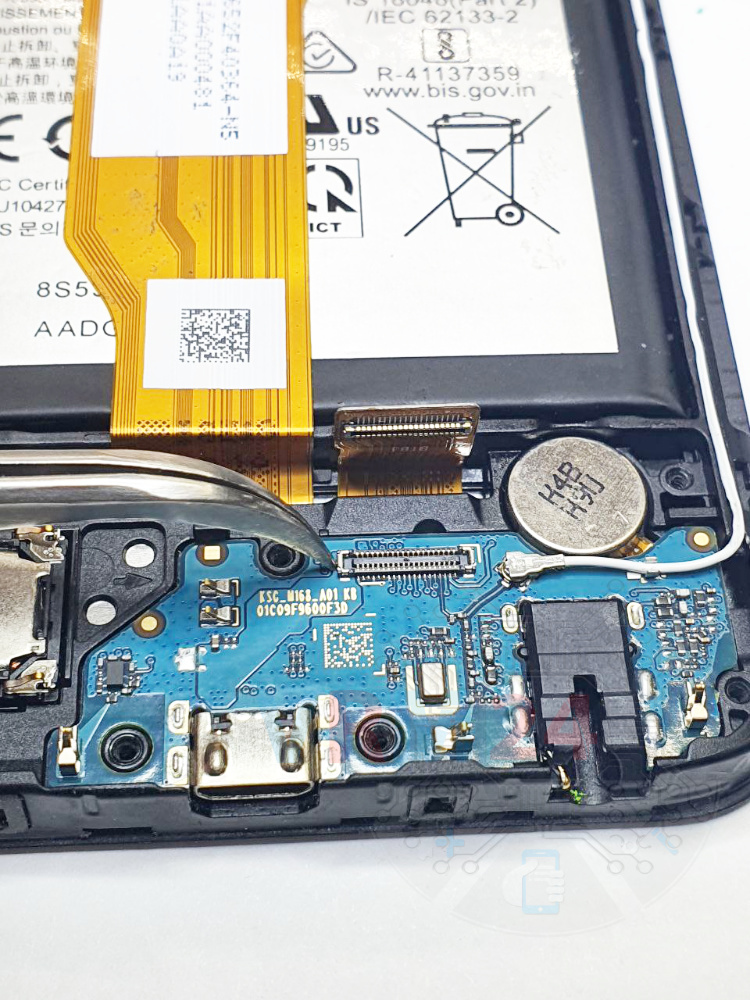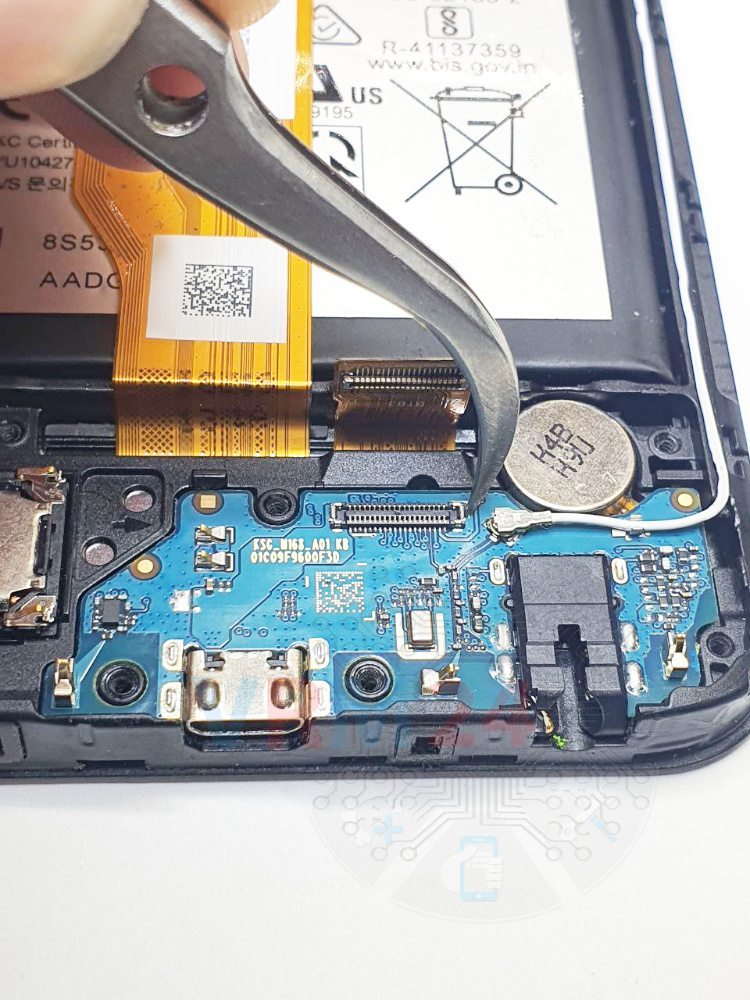 It can be seen that the contacts "+" and "-" go on opposite sides of the connector (metal brackets).
In our opinion, the poor design of this model, the weak point, and the most common problem is related to the loss of charging on this smartphone. Even if dropped from a small height or the case is bent, these metal brackets have the potential to cause damage to the contacts (such as bending or breaking).
But now, everything is fine here.
Go along. We inspect the cable connector, as it is also made quite unreliably. The side contacts may lose its connection due to its design.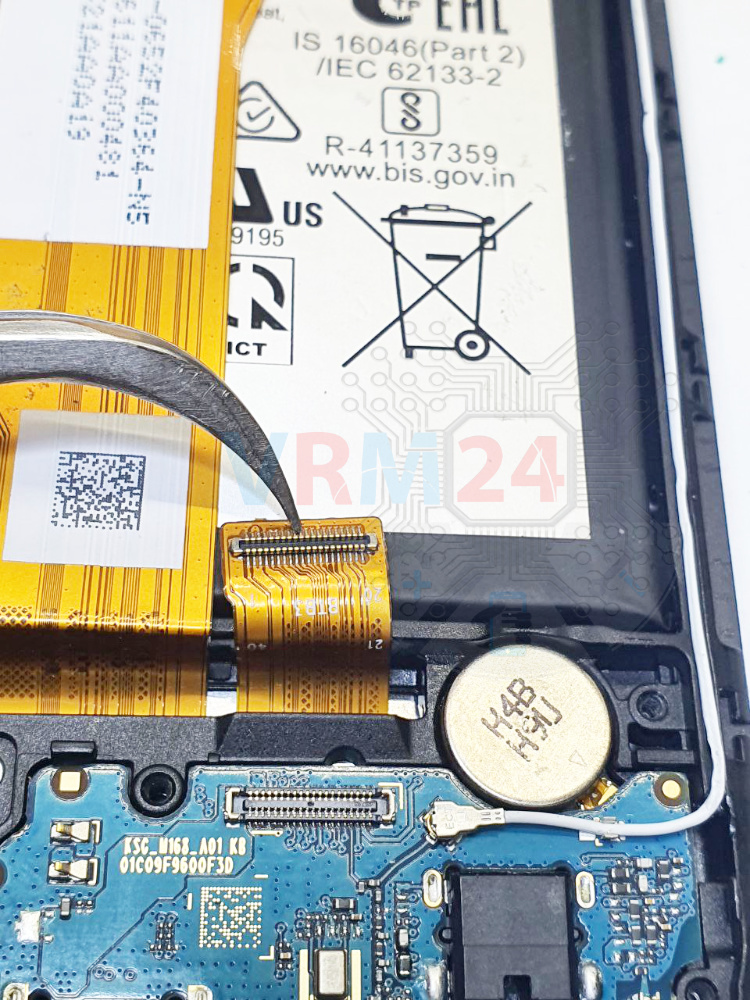 We examine some parts under the microscope. Everything is in order. Looking further.
The same situation with connectors on the motherboard - are held with brackets.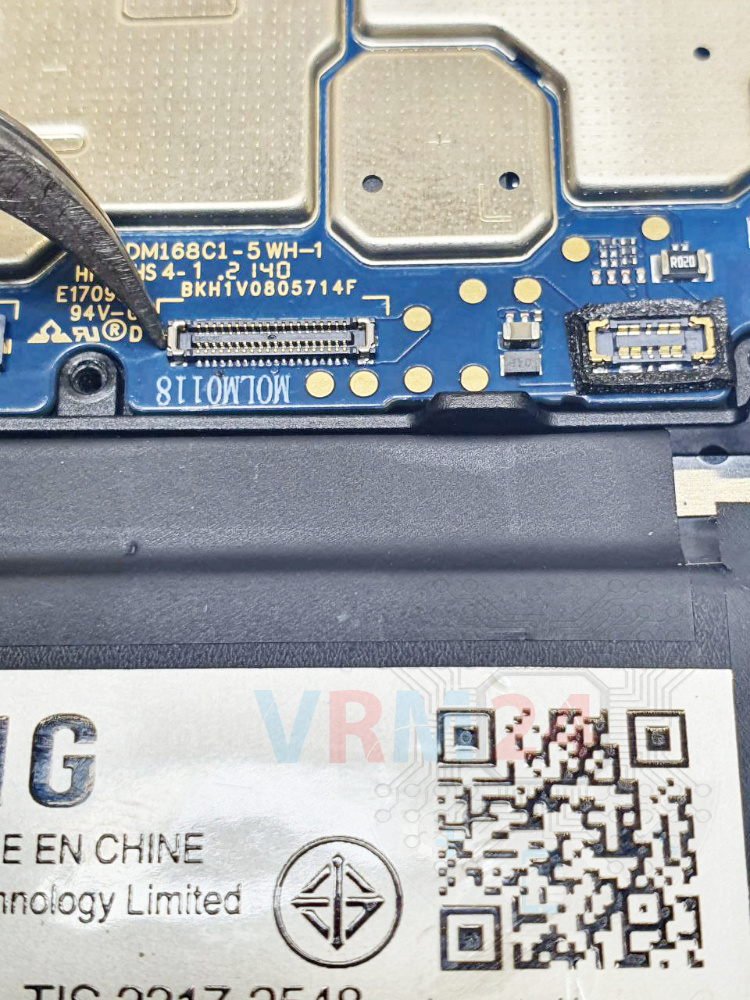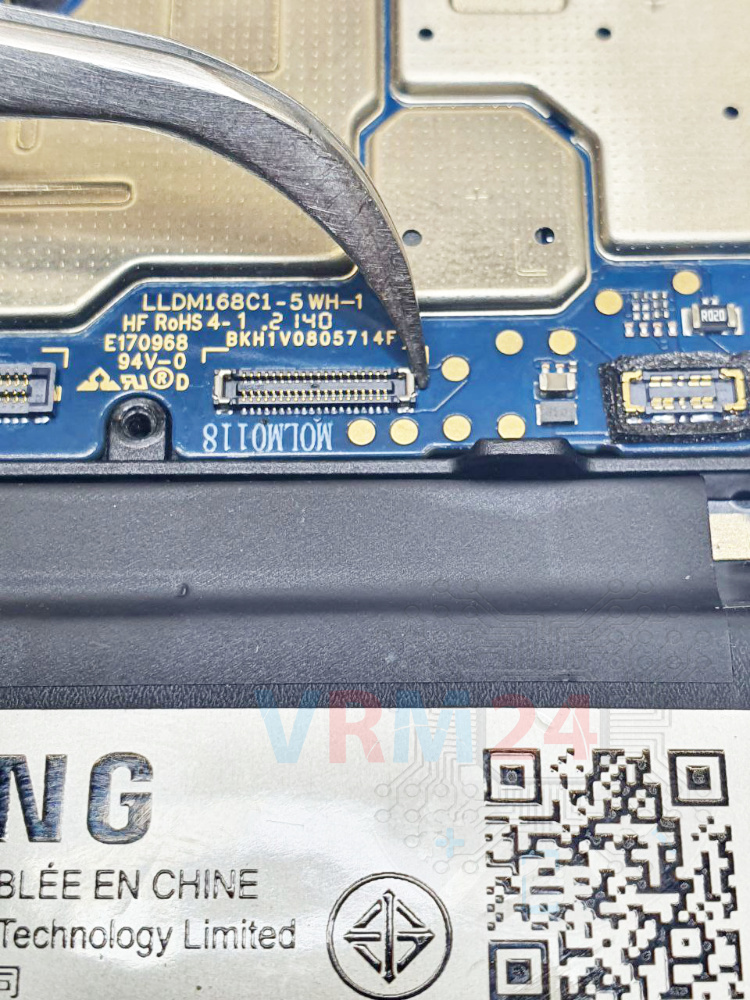 We check from both sides, too. Everything is in order.
Inspect the flat cable connector.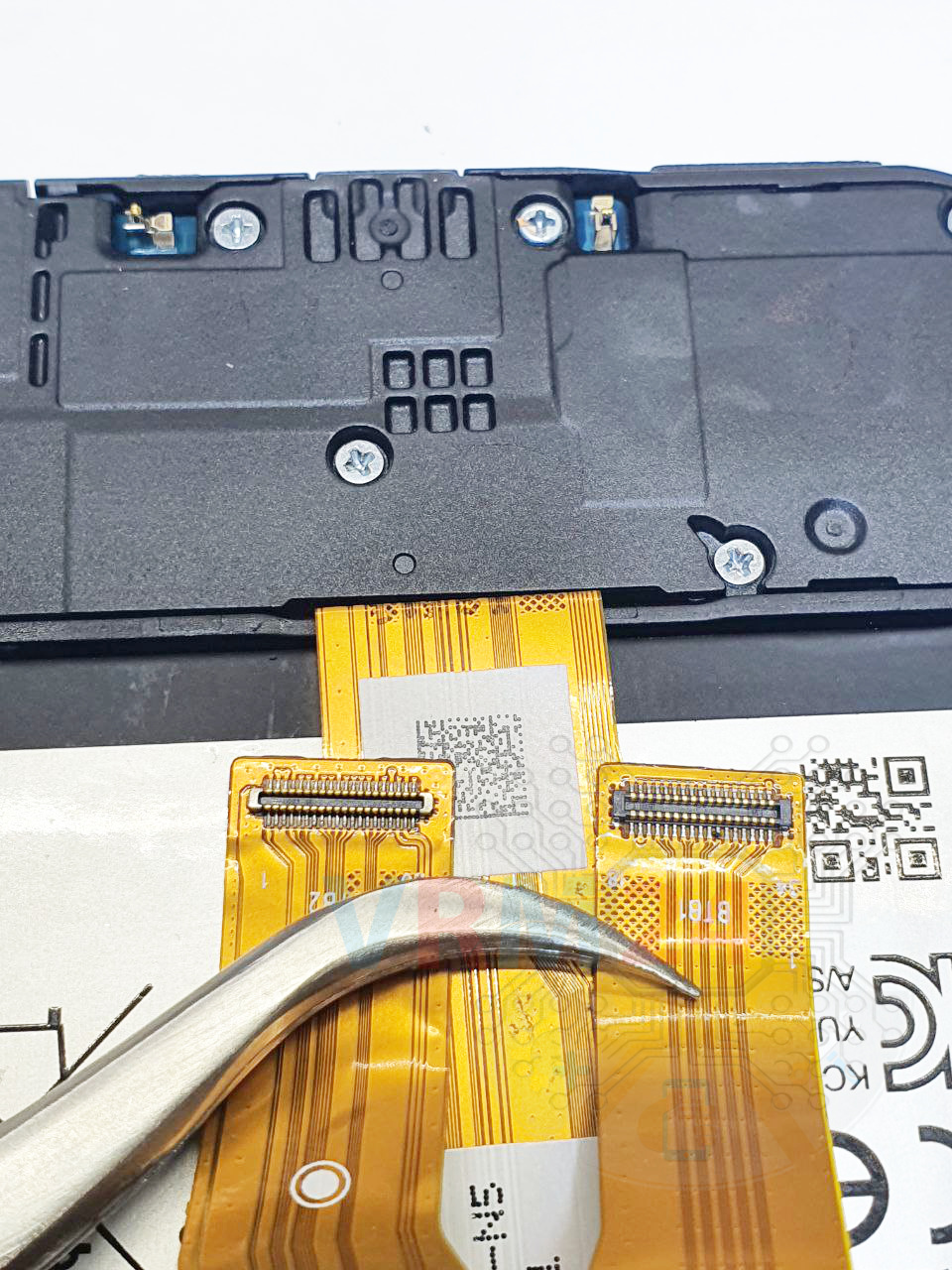 It can be seen that the side contact on the cable is broken. So, here it is!
It is our REASON this phone won't charge.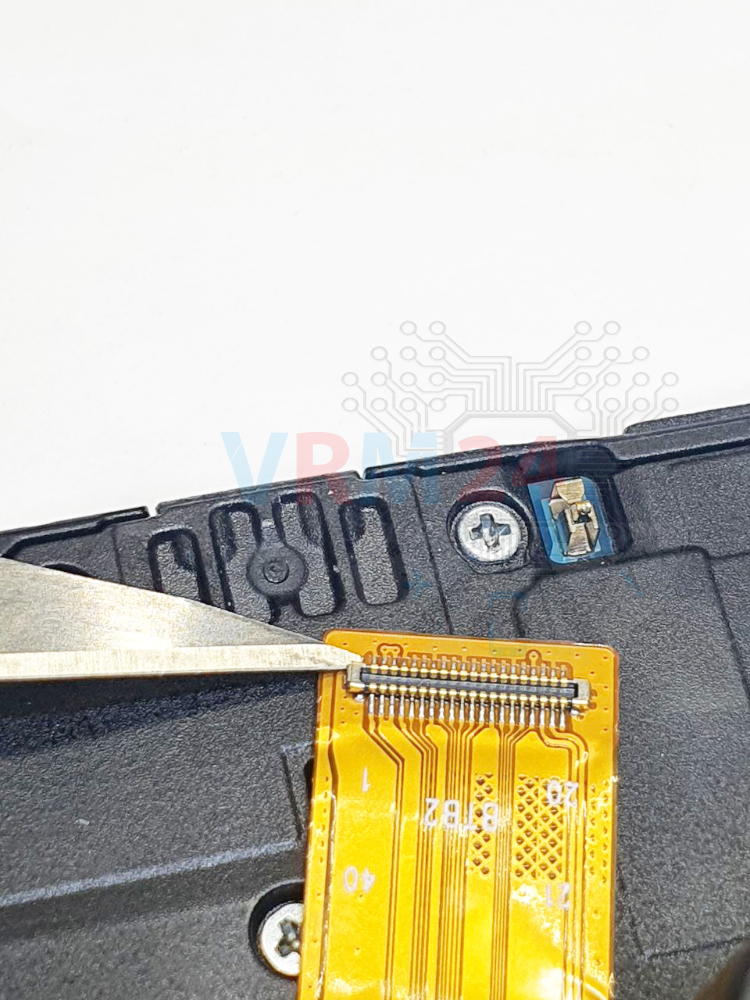 We remove the upper layer of the flat cable near the broken contact with a scalpel for strong fixation.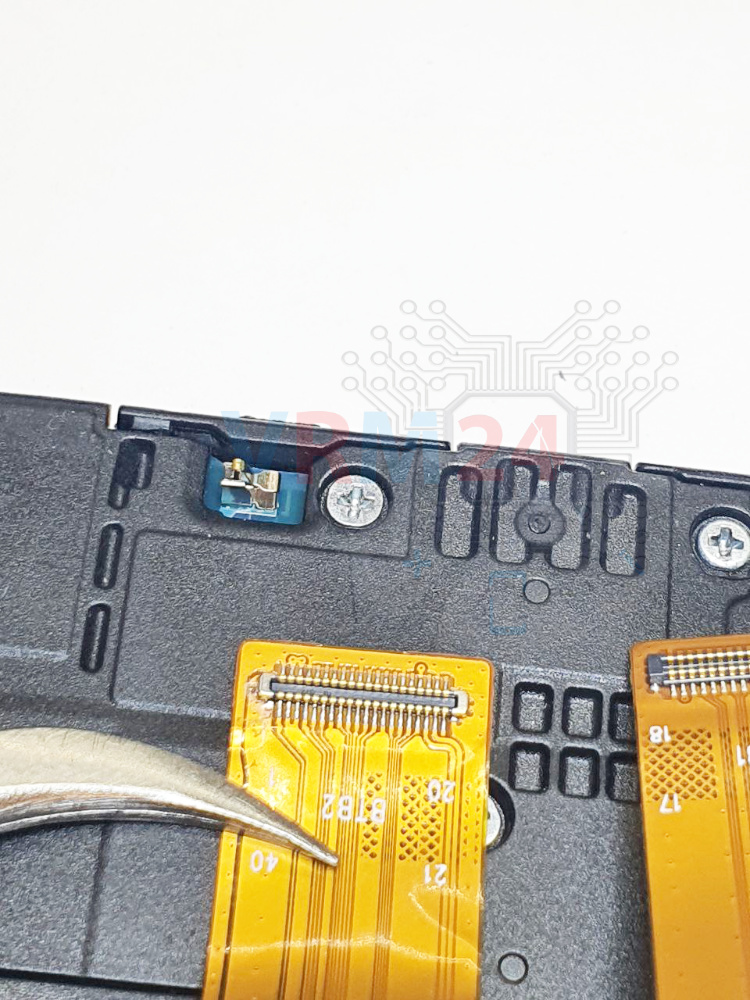 We apply some soldering flux paste and solder the contact with three sides.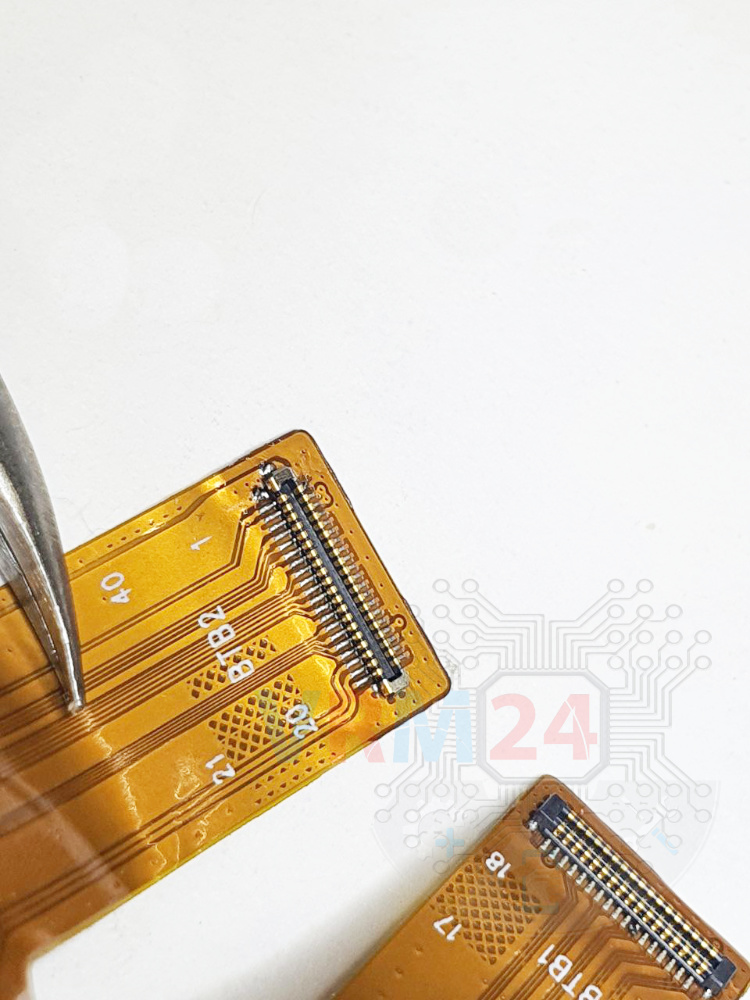 We assemble the smartphone back, and check it out.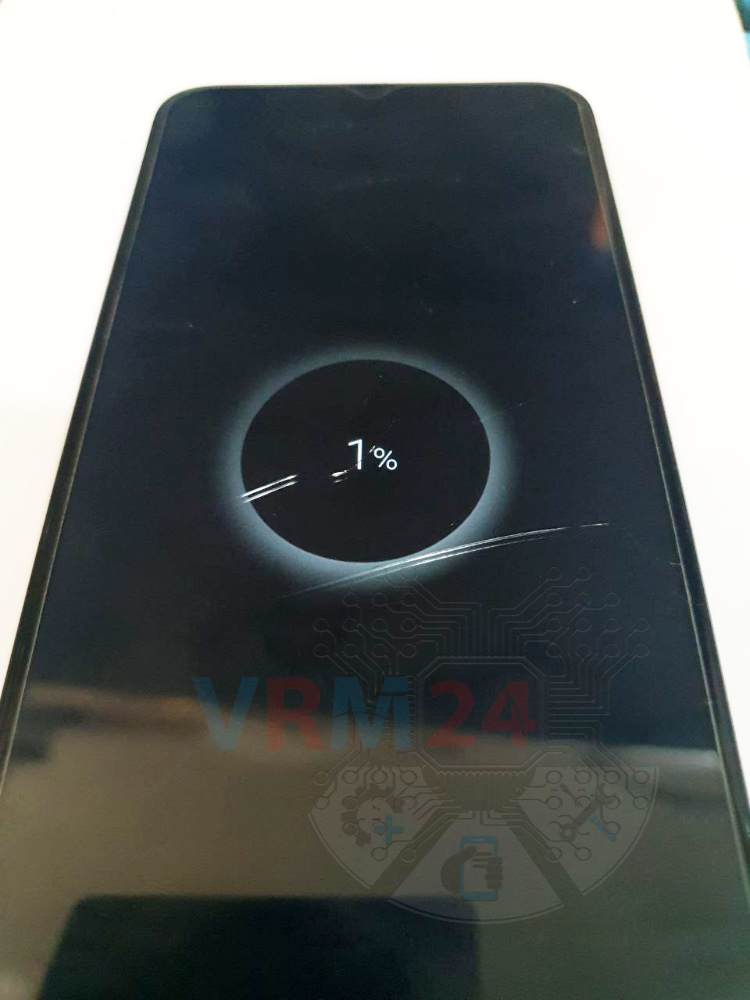 The smartphone Samsung Galaxy A03 is charging, job is done well 🙂
---
If you have a question, ask us, and we will try to answer in as much detail as possible. If this article was helpful for you, please rate it.