---
---
We recently received a Samsung Galaxy A21s for repair to our workshop, with an unspecified malfunction, as a result of which the smartphone does not charge from the charger.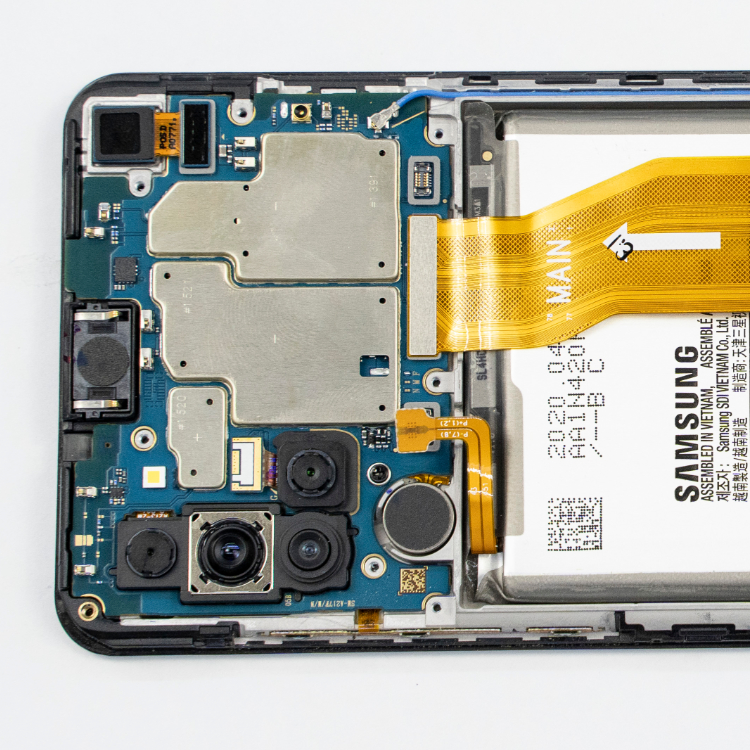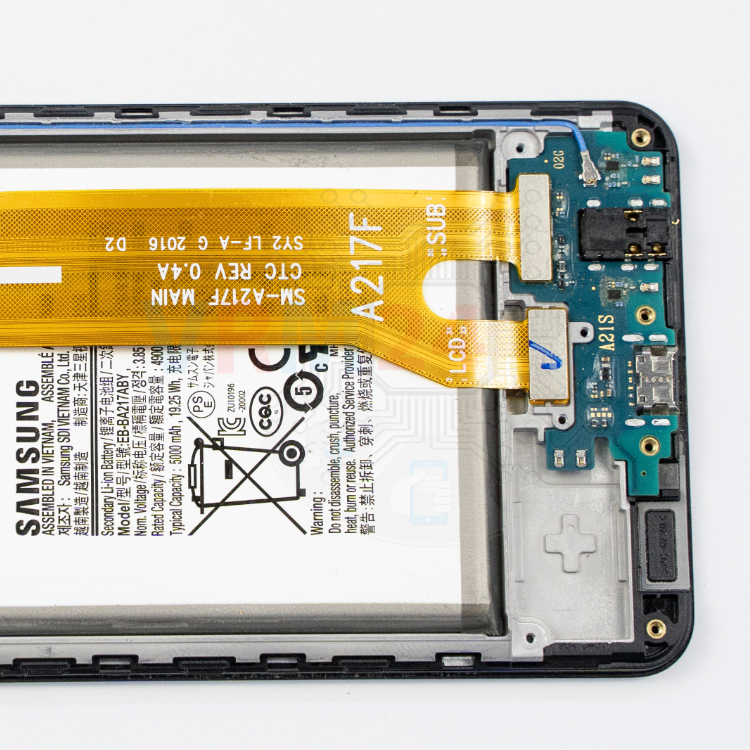 With a preliminary visual inspection, the charging port, like the smartphone itself, without obvious signs indicating possible causes of the malfunction.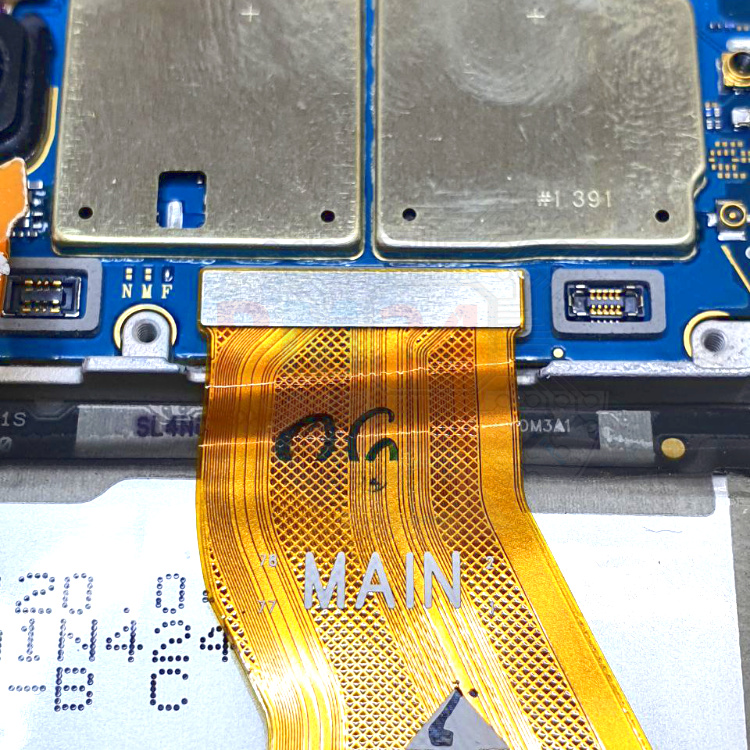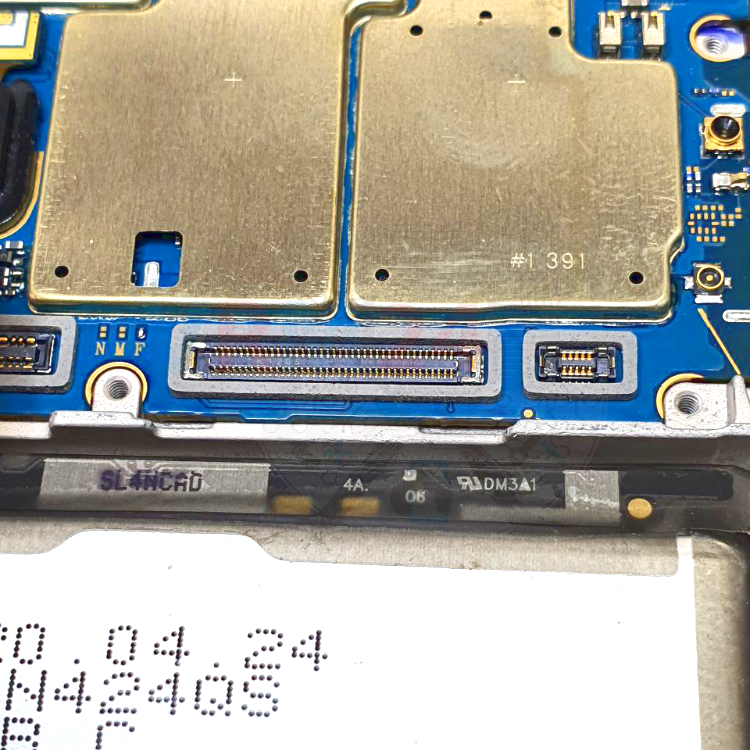 After disassembly, having carefully examined the printed circuit boards and the areas around the connectors of the inter-board cable for a malfunction, we did not find any mechanical damage or traces of liquid penetration.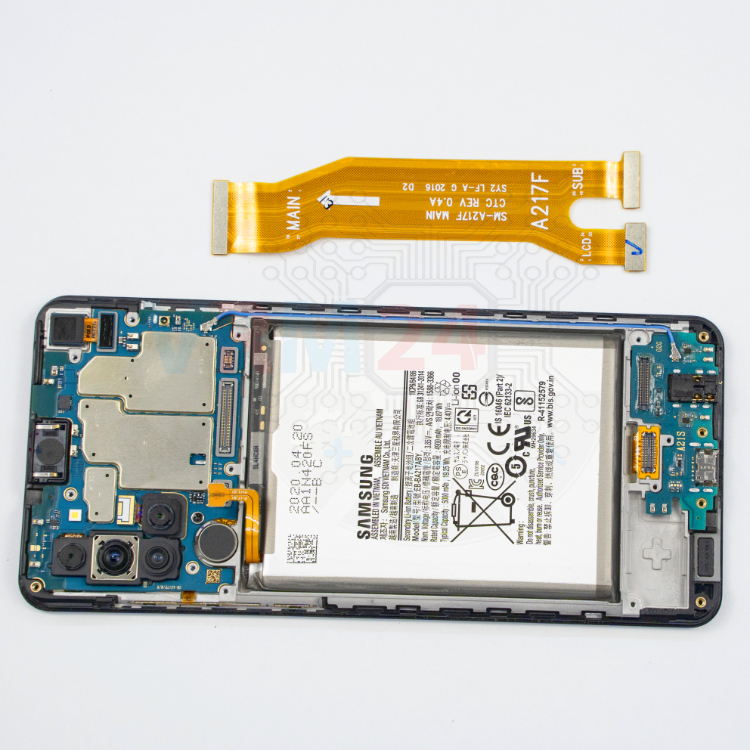 However, we already know that in this model the pins of the inter-board cable connectors "+" and "-" come from opposite sides of the connector (in the form of metal brackets). The connector's rigid construction and highly taut cable make the connector's pins vulnerable to bending damage.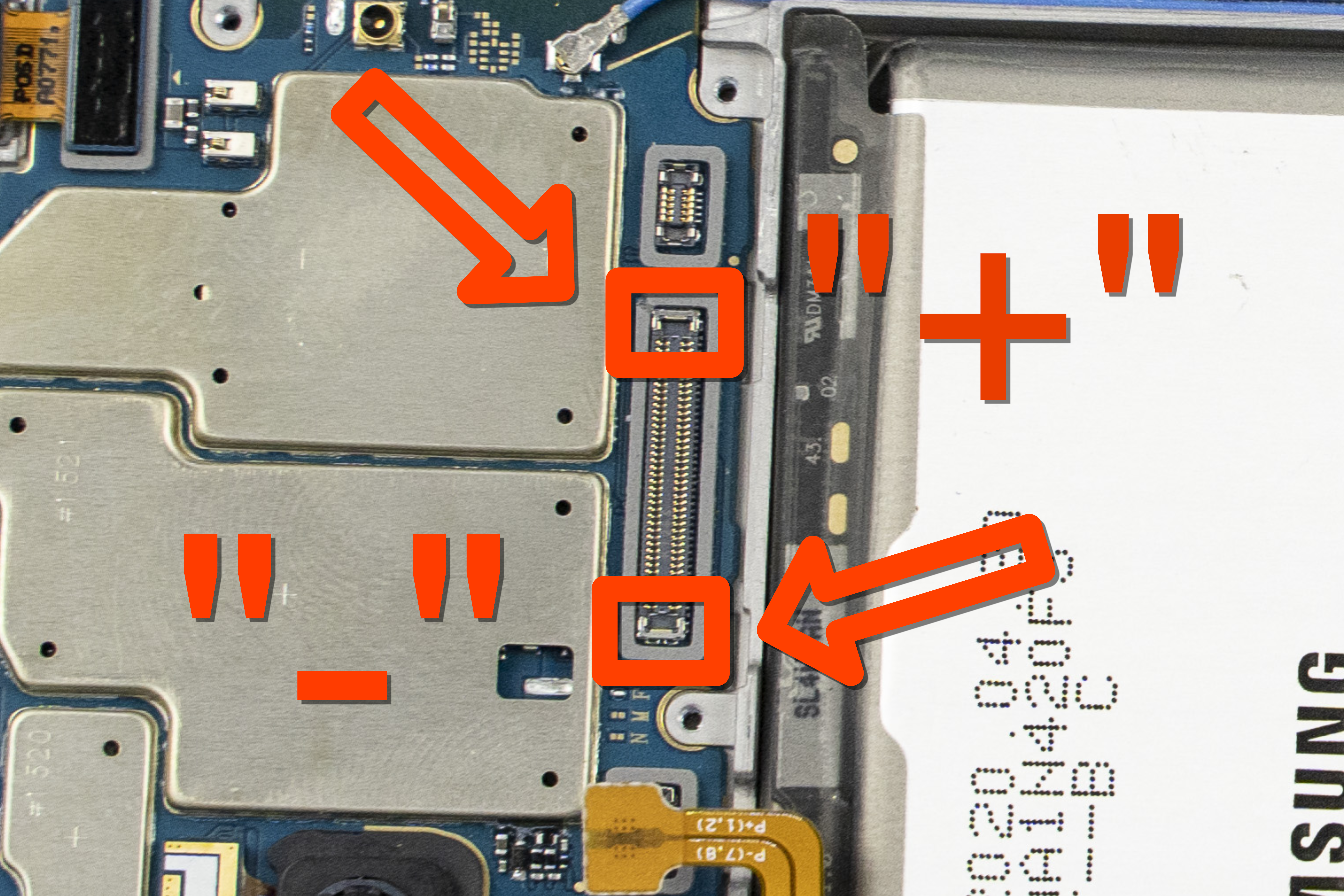 This certainly unfortunate technical solution has turned into a common malfunction. When dropped or even slightly bent, the inter-board cable pulls the connectors and there is a chance to damage the "+" and "-" contacts and the device will stop charging.
Considering contact damage as the main cause, we examined the connectors on the cables and circuit boards. And at some point, we noticed a break in the track to the contact of the connector located on the motherboard (namely one of the metal brackets).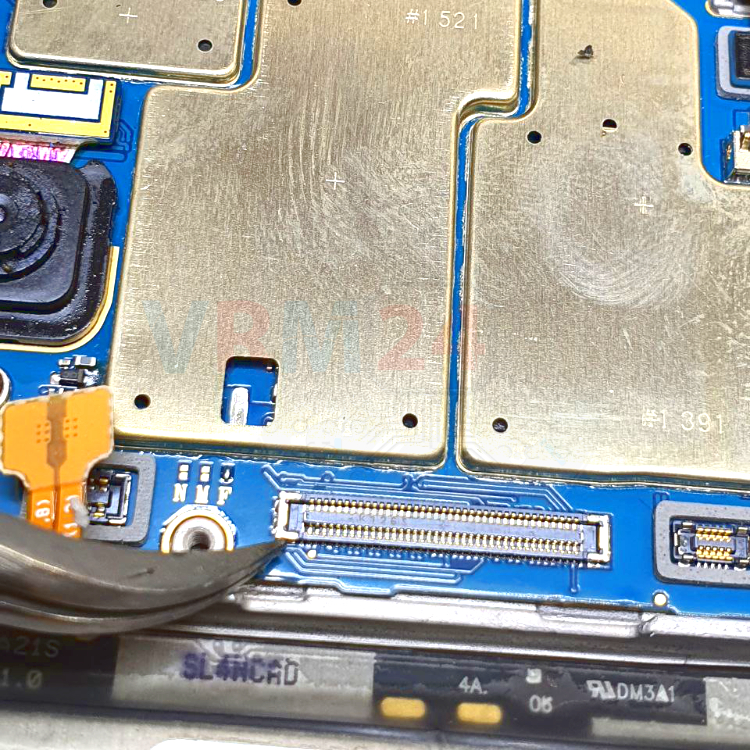 Moving on to repair. We removed with a scalpel a little of the top layer on the board near the damaged track, for better fixation. We applied the flux and soldered the connector from three sides at the place of the break.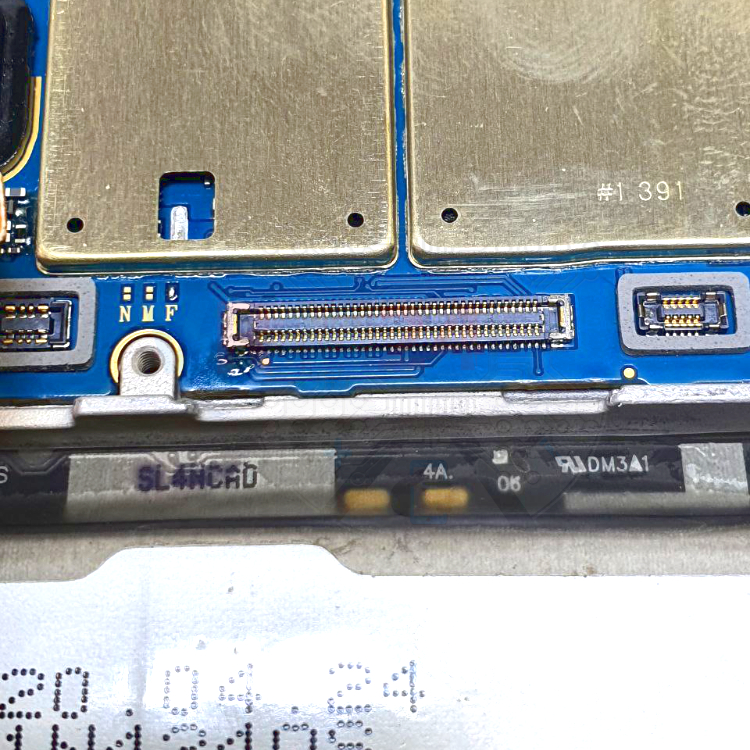 After that, we assembled the smartphone and checked if the problem was fixed by connecting the Samsung Galaxy A21s to the charger. If the smartphone is charging, then the repair is done well!
---
If you have a question, ask us, and we will try to answer in as much detail as possible. If this article was helpful for you, please rate it.