---
---
It is very often after unqualified repair other workshops and customers themselves turn to us for expert examination of damage assessment or repair. And so it happened again. We received Huawei Honor 10i from the client with no sound in the earpiece speaker after the display module replacement.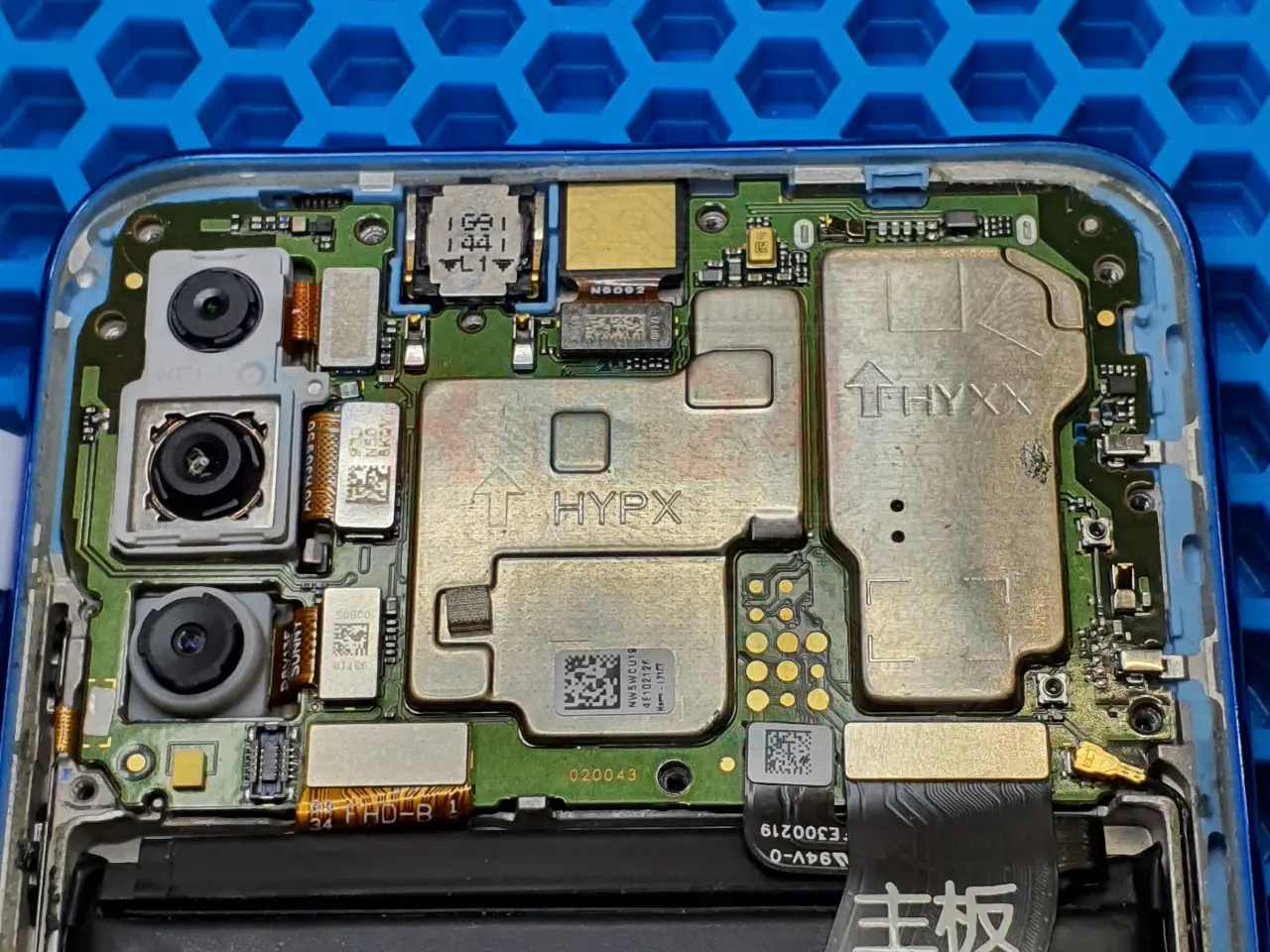 Even without examining the phone, we know that there is a common problem with this model - it is damage to the speaker during careless disassembly! But in addition to this problem, there is also a second problem that unites two similar models of smartphones 10 Lite and 10i - it is a breakage of the audio tracks on the inter-board cable, due to reasons beyond repair (fall, deformation, etc.).
Since we already have two versions of the possible malfunction, we move on to identifying them.
We disassemble the phone. The first thing we do with a multimeter is check the contact from the speaker to the sub-board for possible breakage. If there is resistance on the contacts, then look at the place next to the front camera.
As we see under the camera connector there is no big diode and it is torn out, as it often happens, uprooted. When we want to remove the front camera and pry under the cable, in the place where the diode is located, it is torn off. It is really hard to say what it is responsible for because it is impossible to get the circuit, but without a diode it does not pass sound to the speaker.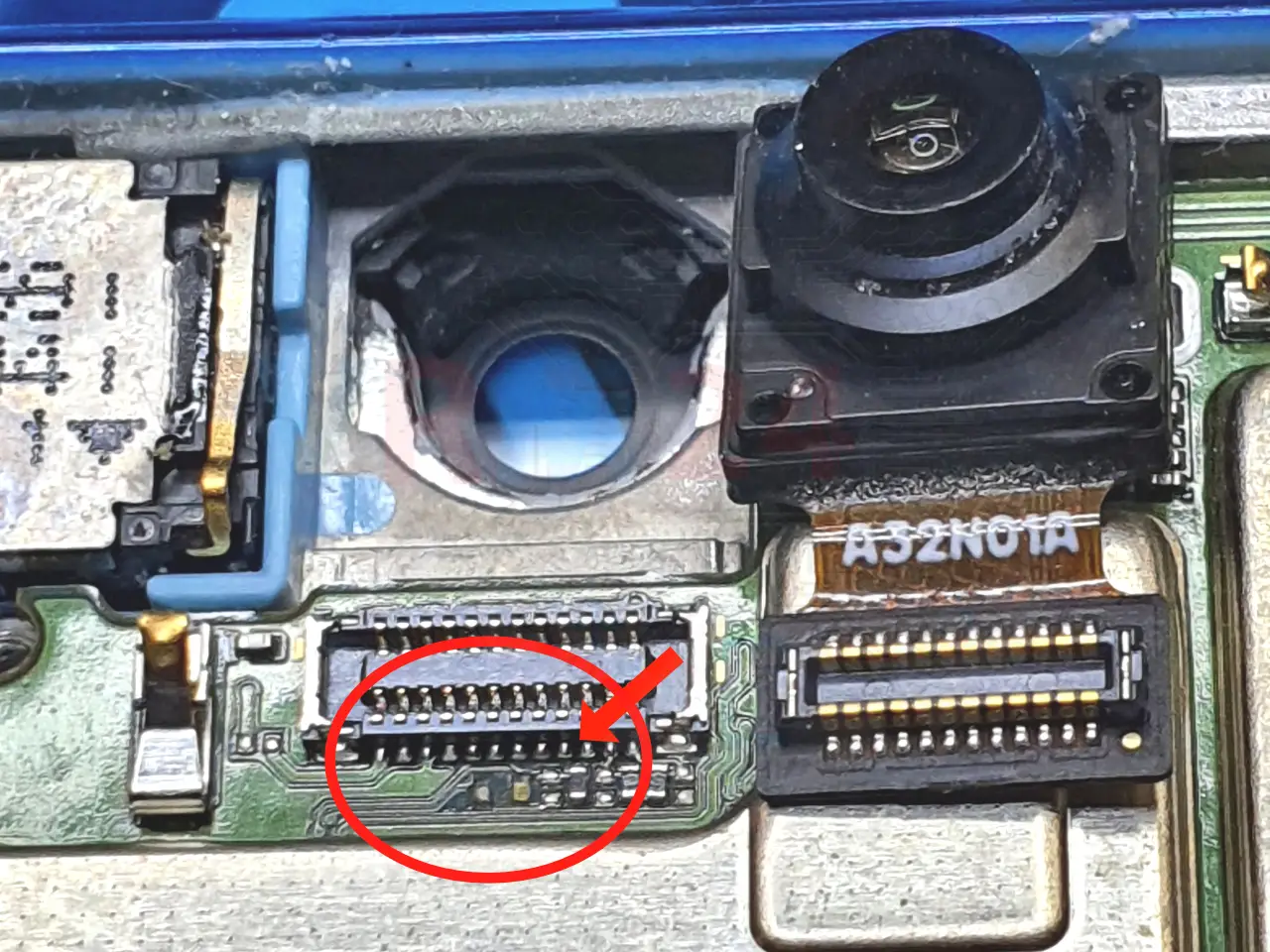 So, we have identified the cause and localized the damaged area. To fix the problem we need to restore the contact and install a new diode from the donor phone.
We work with a scalpel, inspect under a microscope and remove the top layer ( varnish coating) near the breakage point.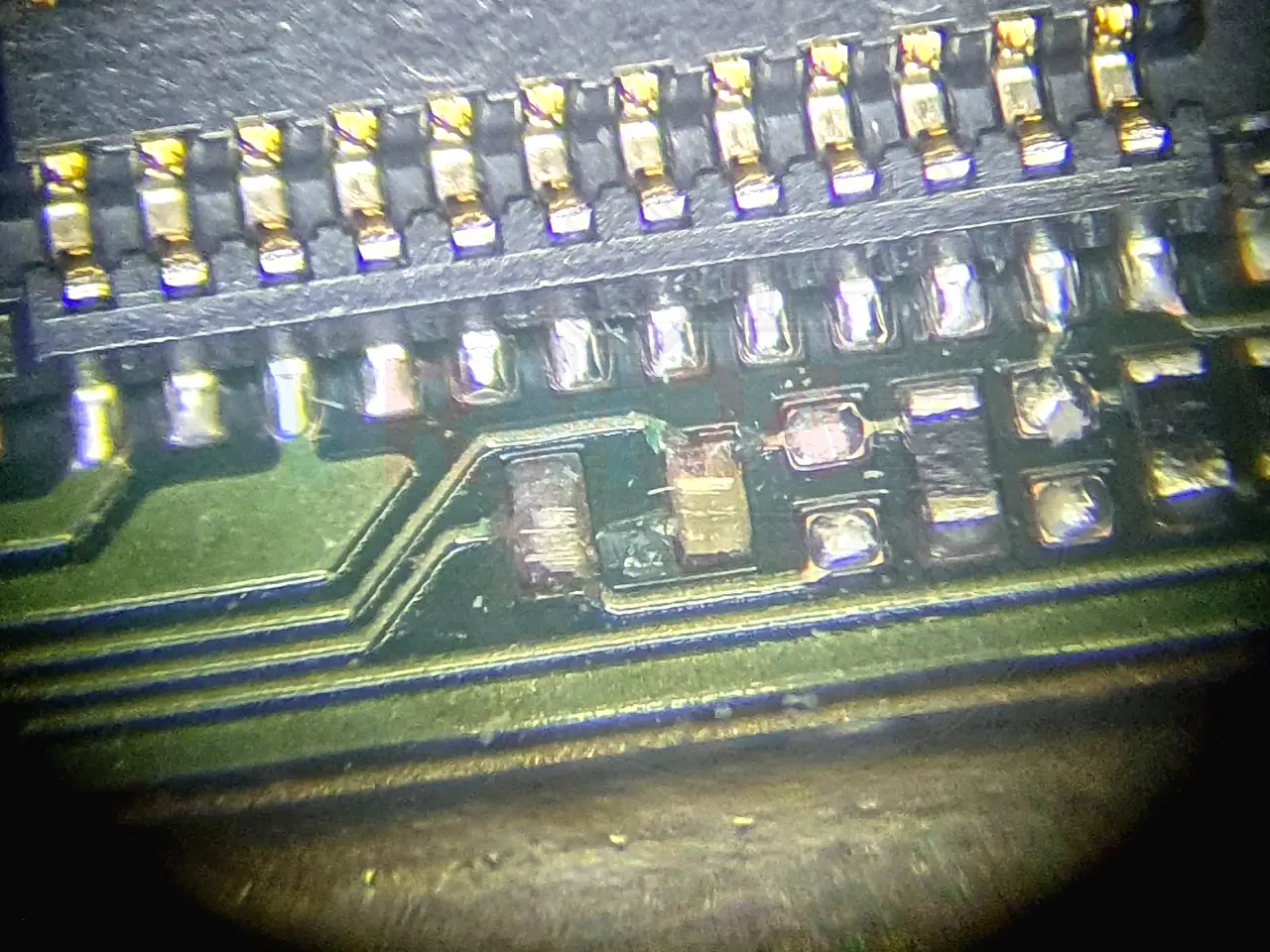 We solder a thin copper wire to the remnants of the tracks so as to connect the contacts and form pads to put the diode in place. Then fix the wire with the ultraviolet mask and put the diode in place. Then re-secure the entire newly created element with the UV mask.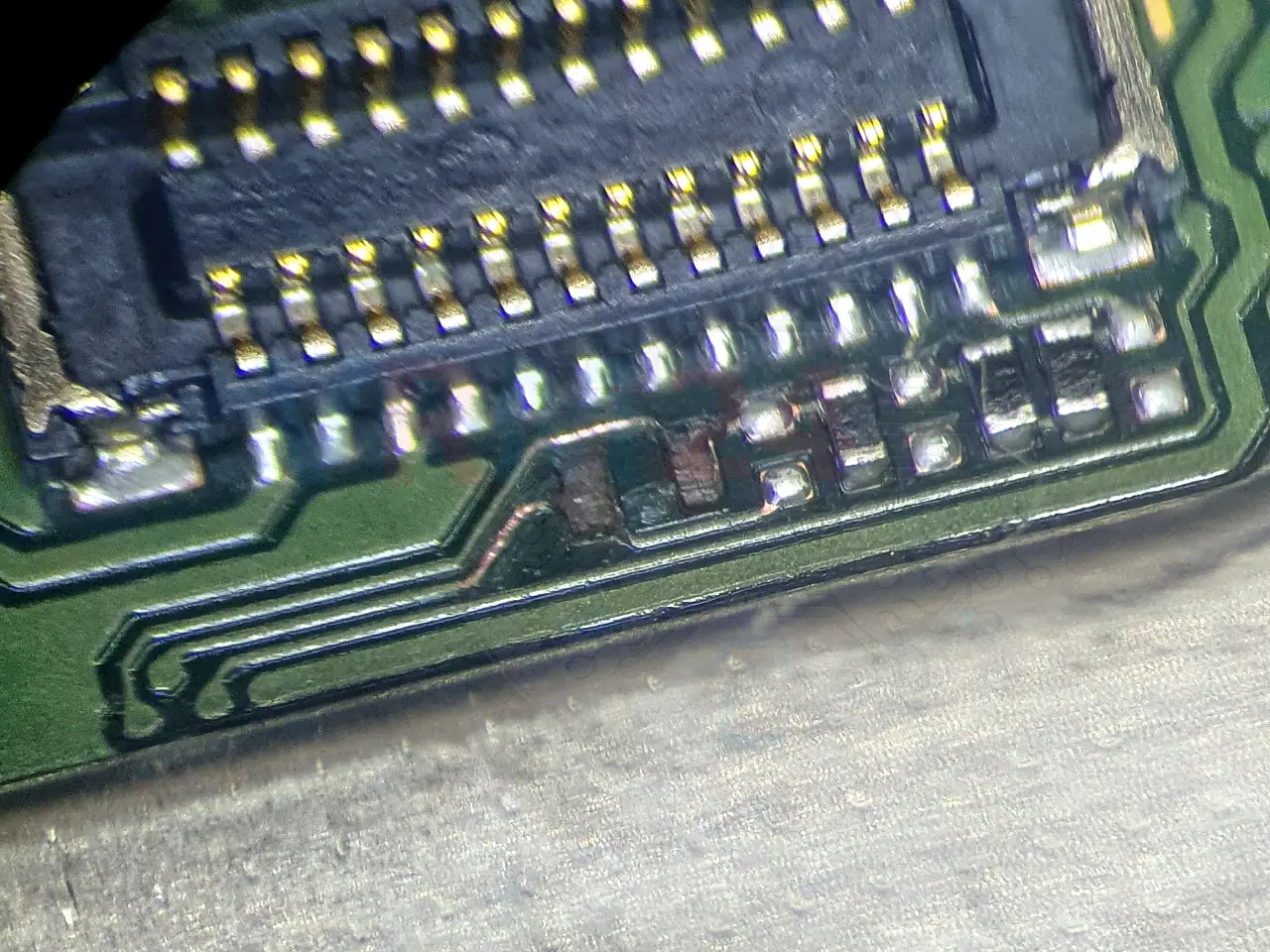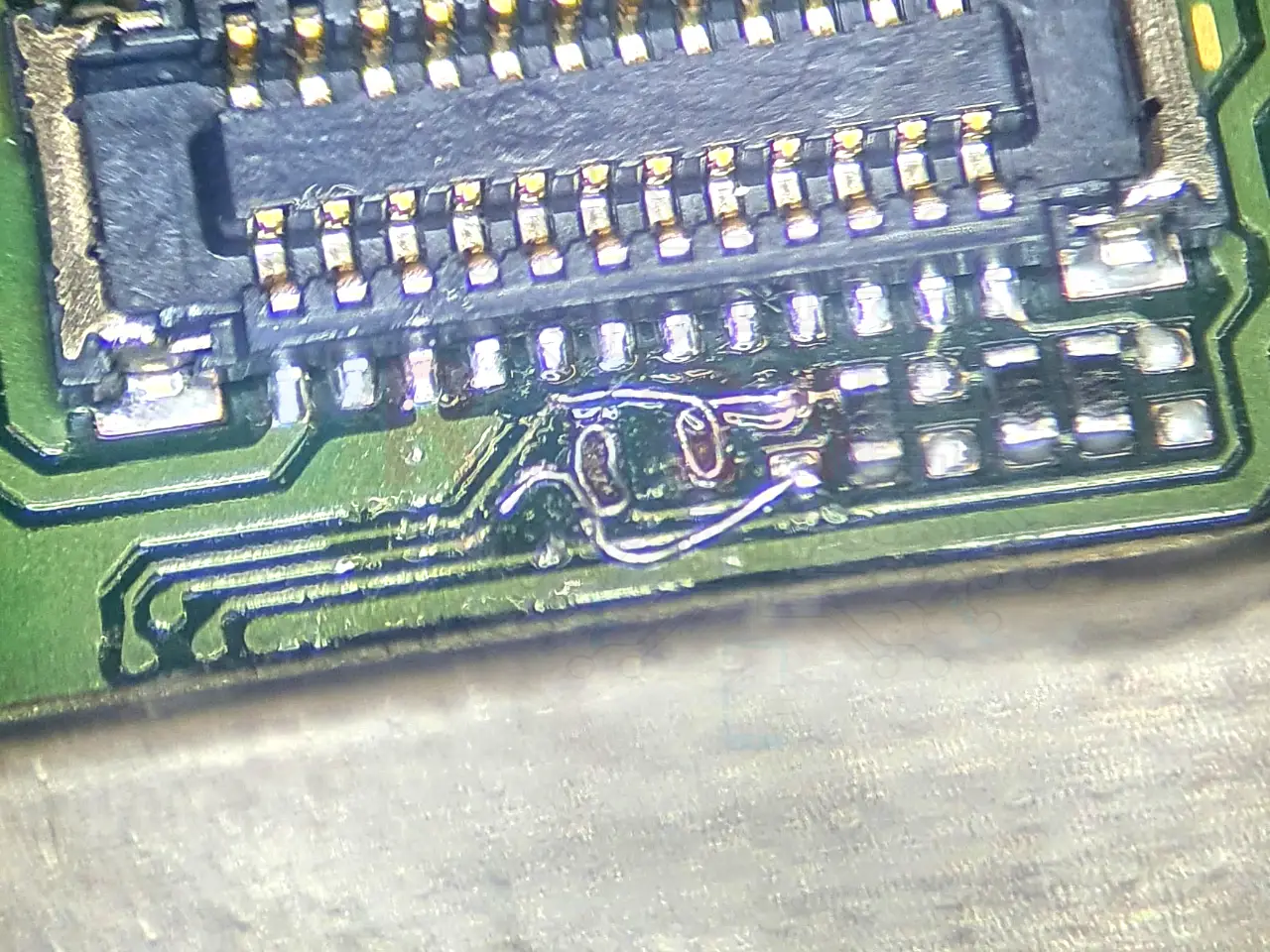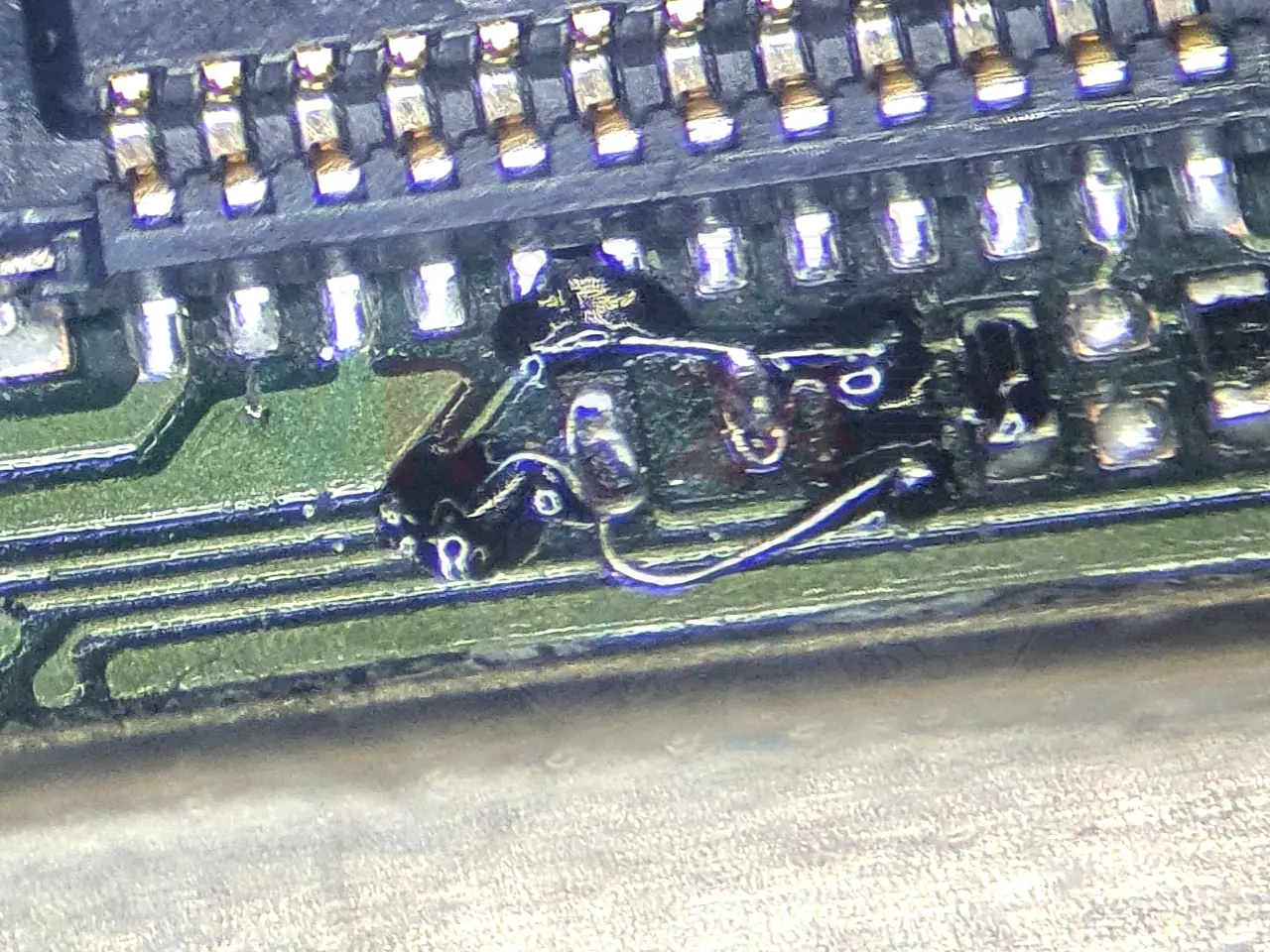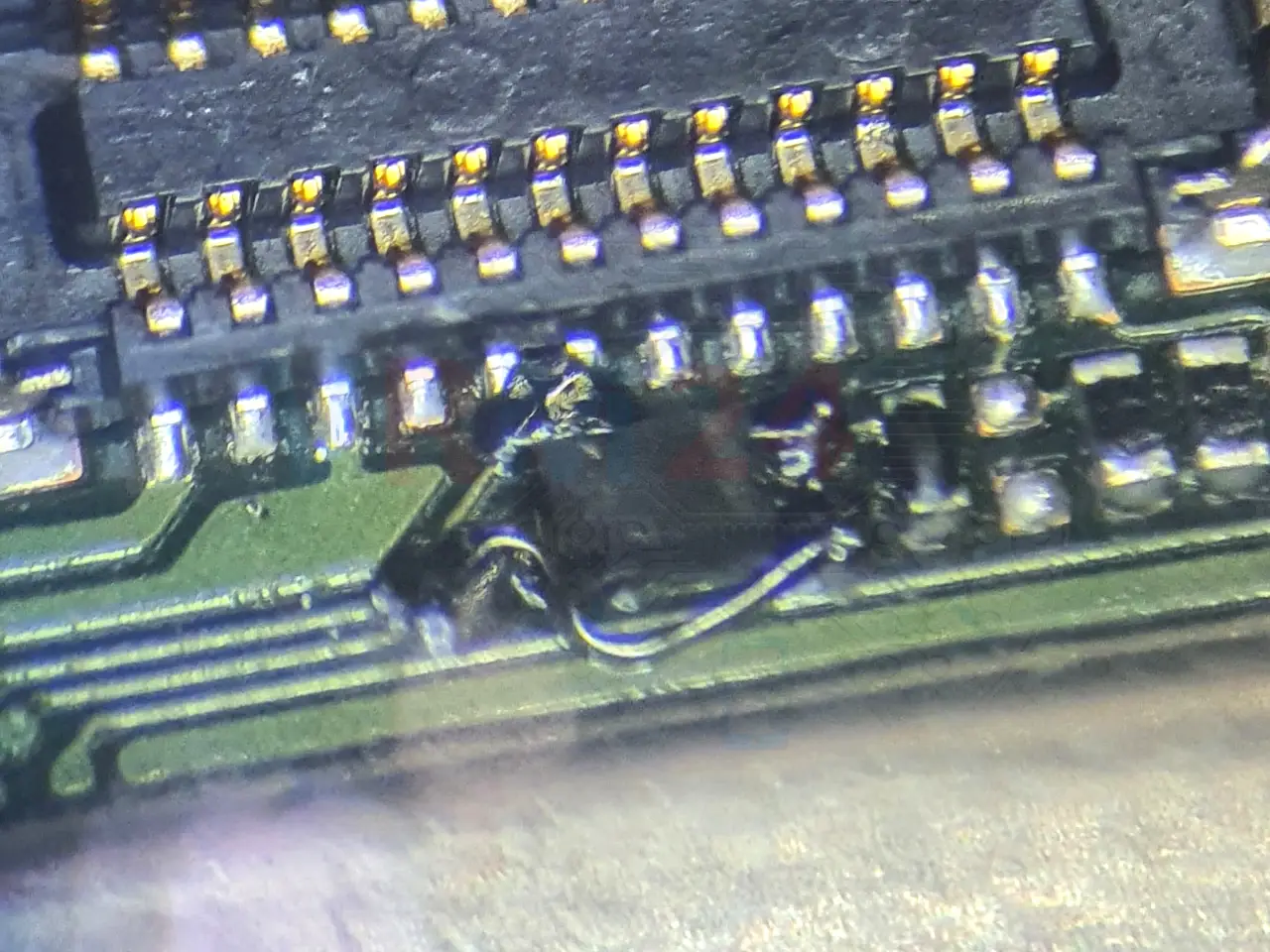 After reassembly, check the speaker's functionality.
---
If you have a question, ask us, and we will try to answer in as much detail as possible. If this article was helpful for you, please rate it.