---
---
This time we will look at one cause of a malfunction with different consequences using the example of two Samsung Galaxy A50.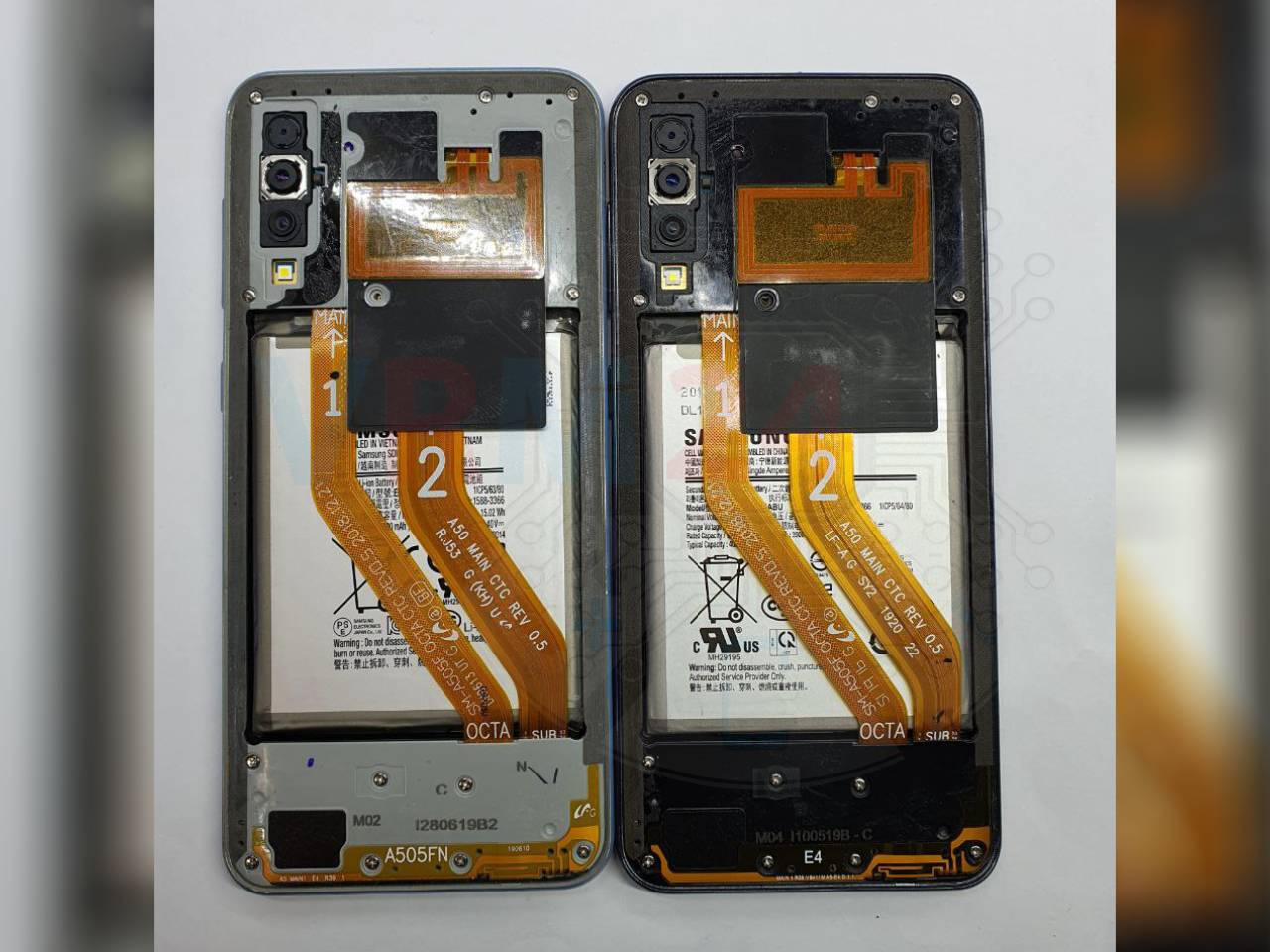 So, the result of a malfunction on one smartphone has no sound from the microphone and earpiece speaker, and on the second smartphone there is a popping and crackling noise during a conversation.
Okay, the reason for such quite common problems in the Samsung Galaxy A50 is the breakage of tracks for sound in the second layer of the motherboard due to mechanical impact.
The tracks are damaged in the area of the screw that holds the motherboard in the middle, from the processor.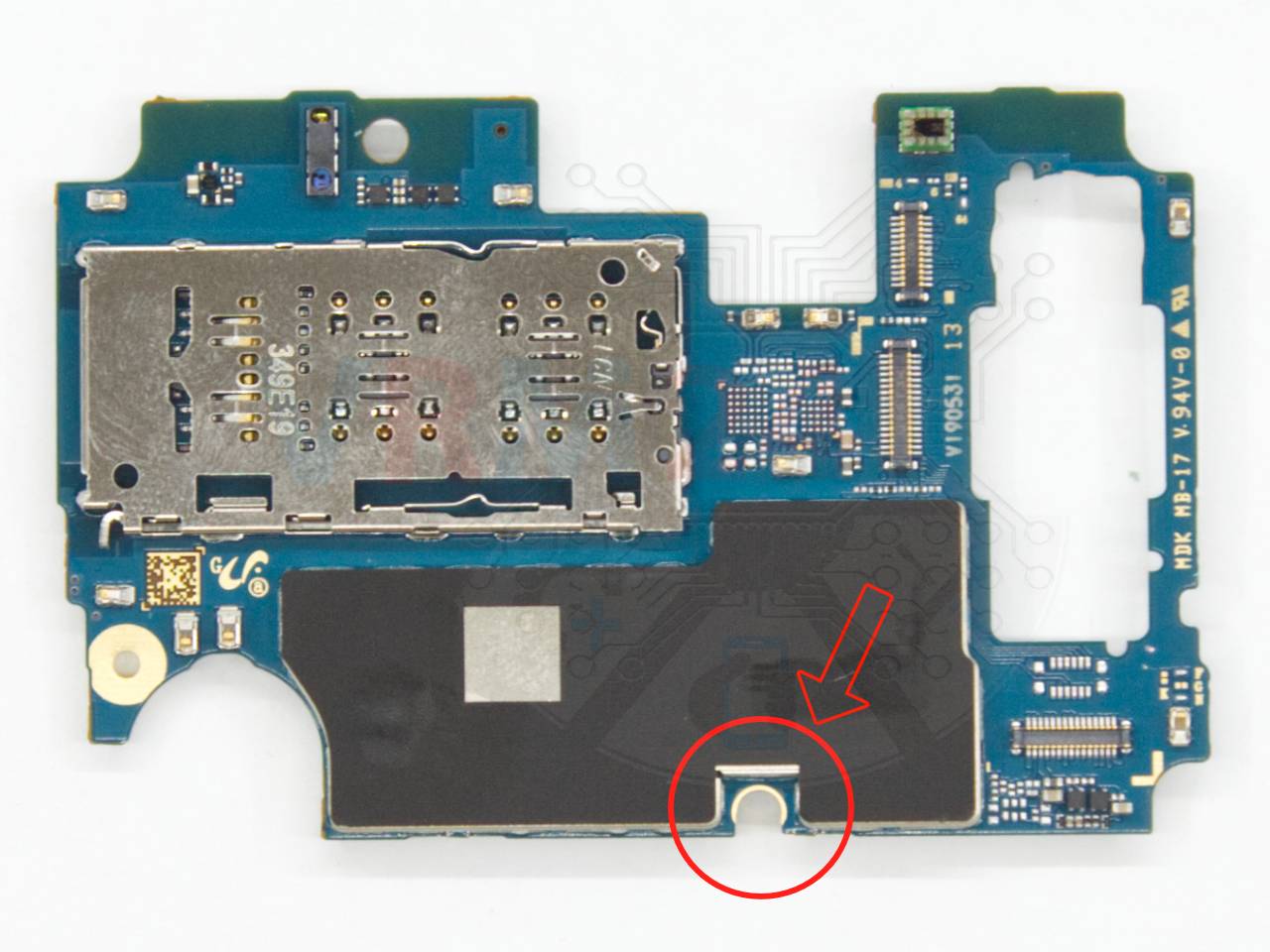 The metal shield is soldered into the first layer and, for example, after a fall, when the printed circuit board is bent, the shield comes off the board along with the tracks passing under it in the second layer.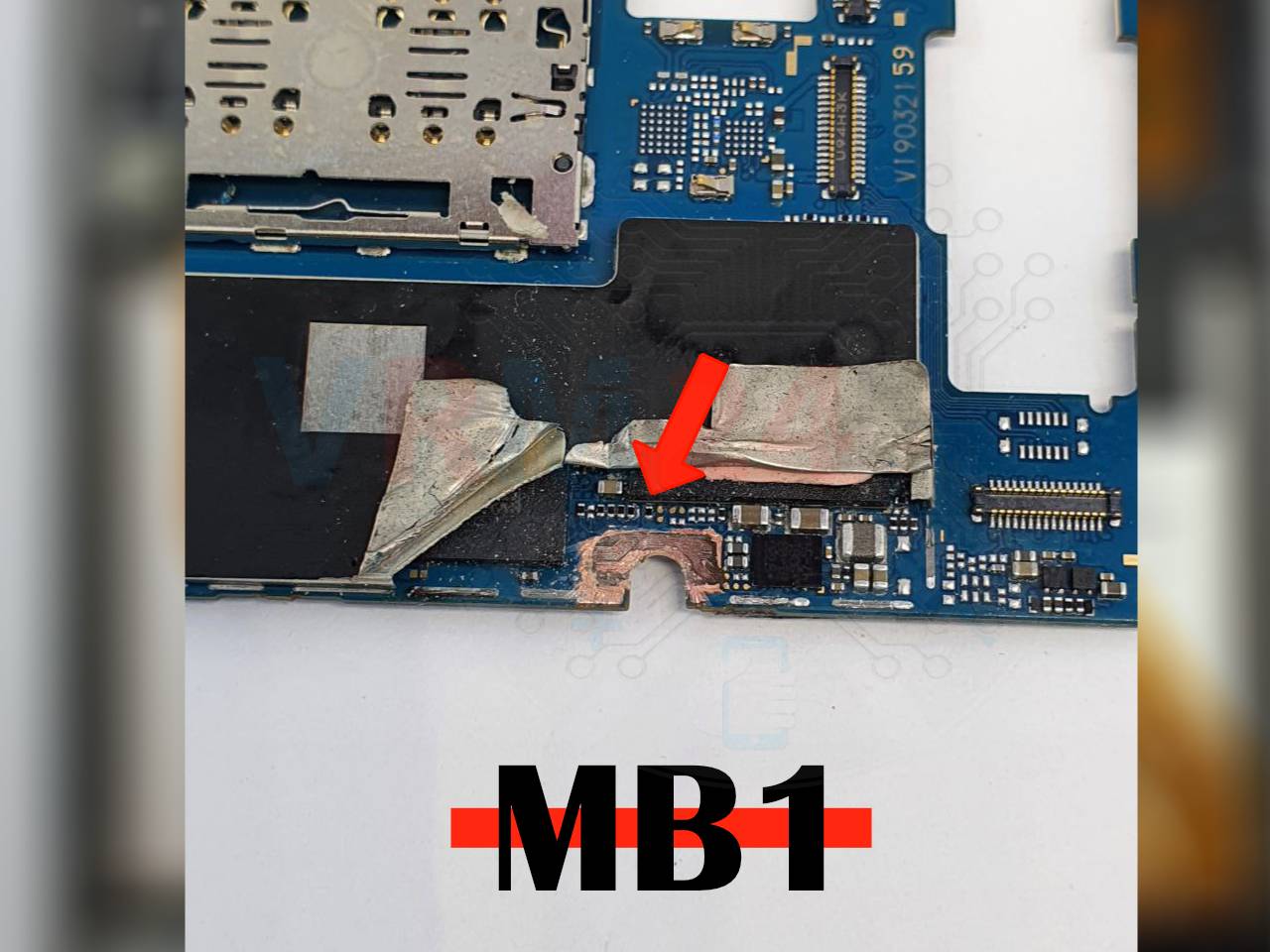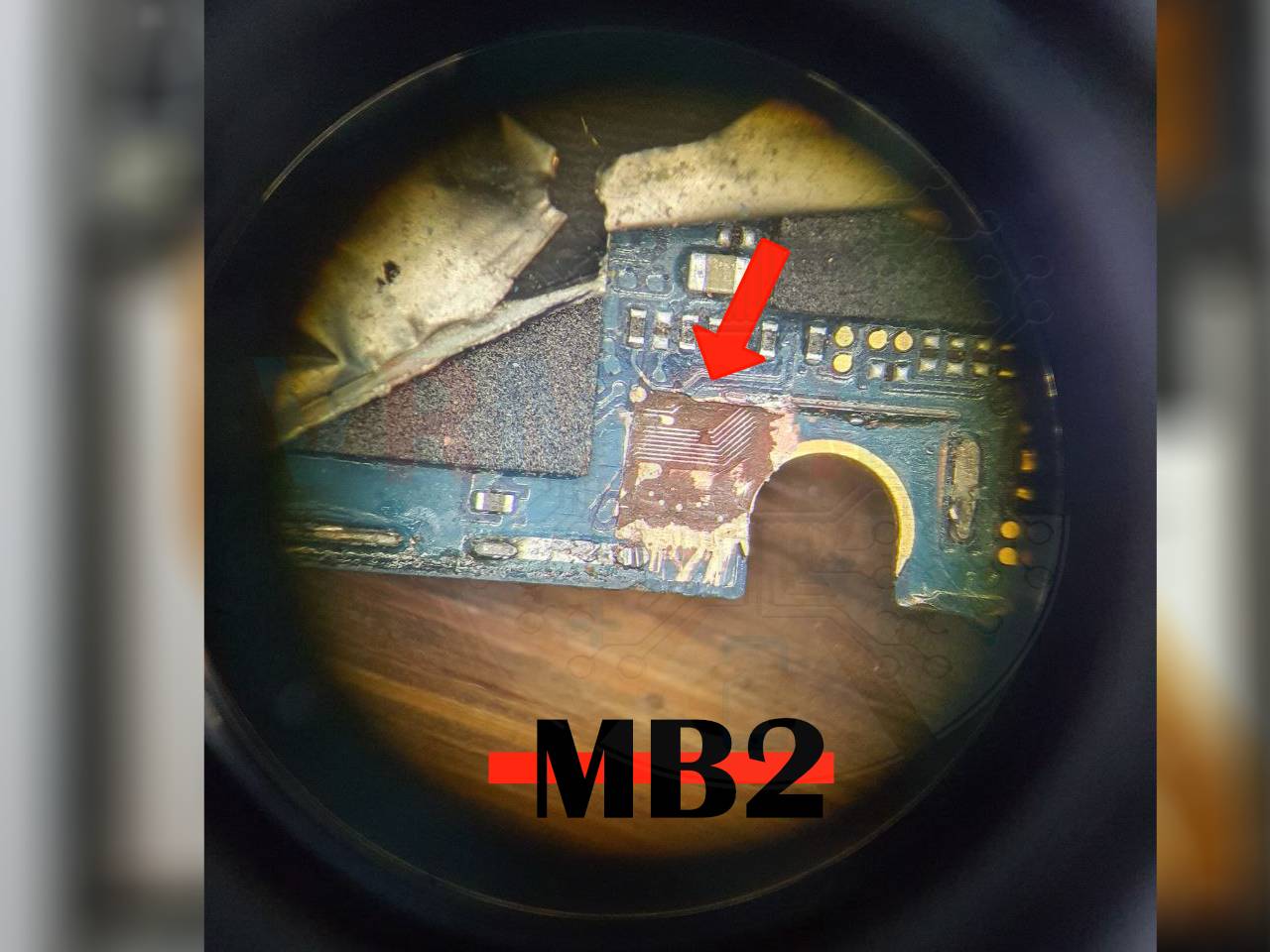 This time, for repairs, we will additionally need a microscope and a sharp scalpel.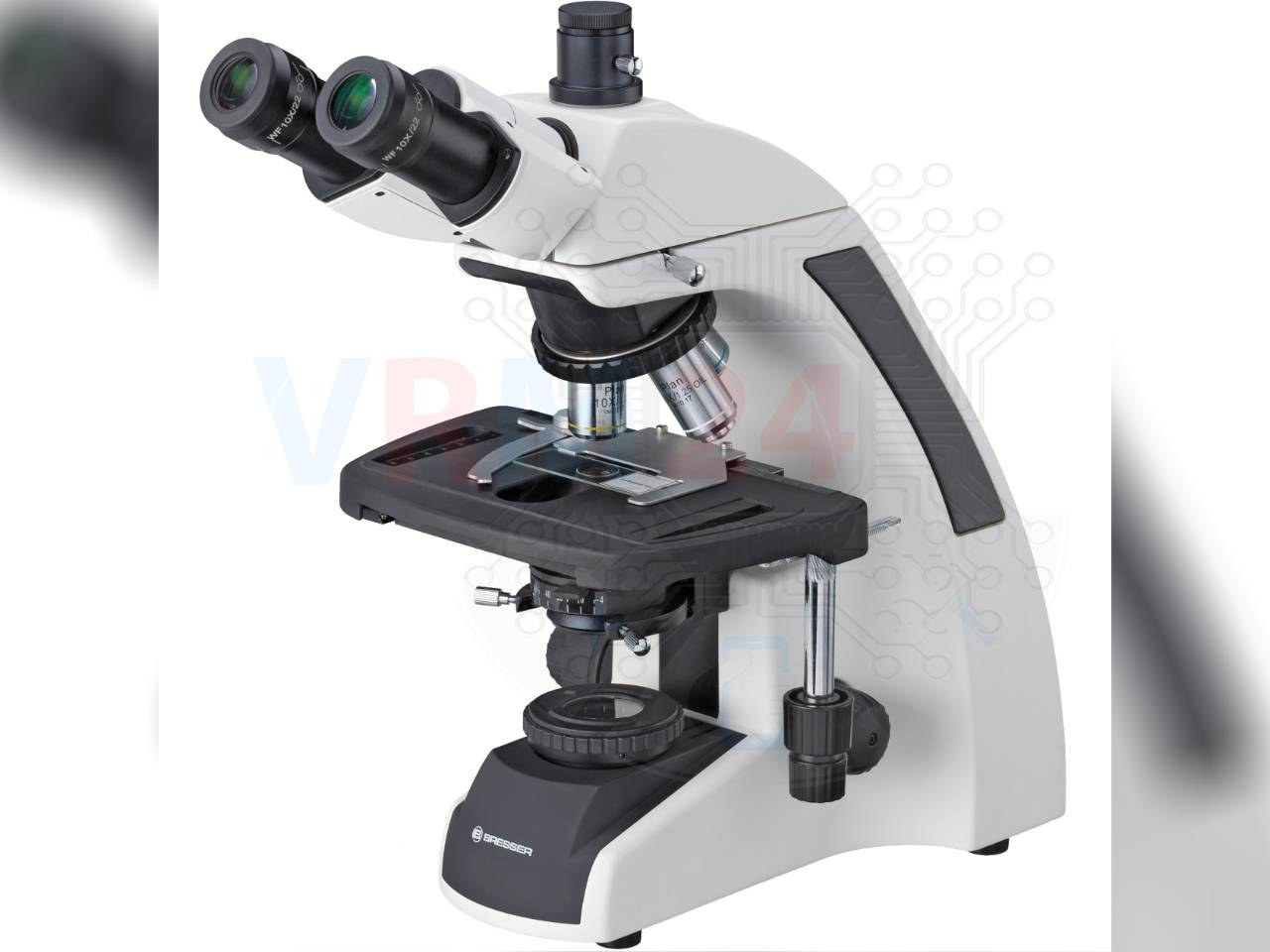 We unsolder and remove the shield, carefully remove the first layer on the circuit board with a scalpel and clear the second layer.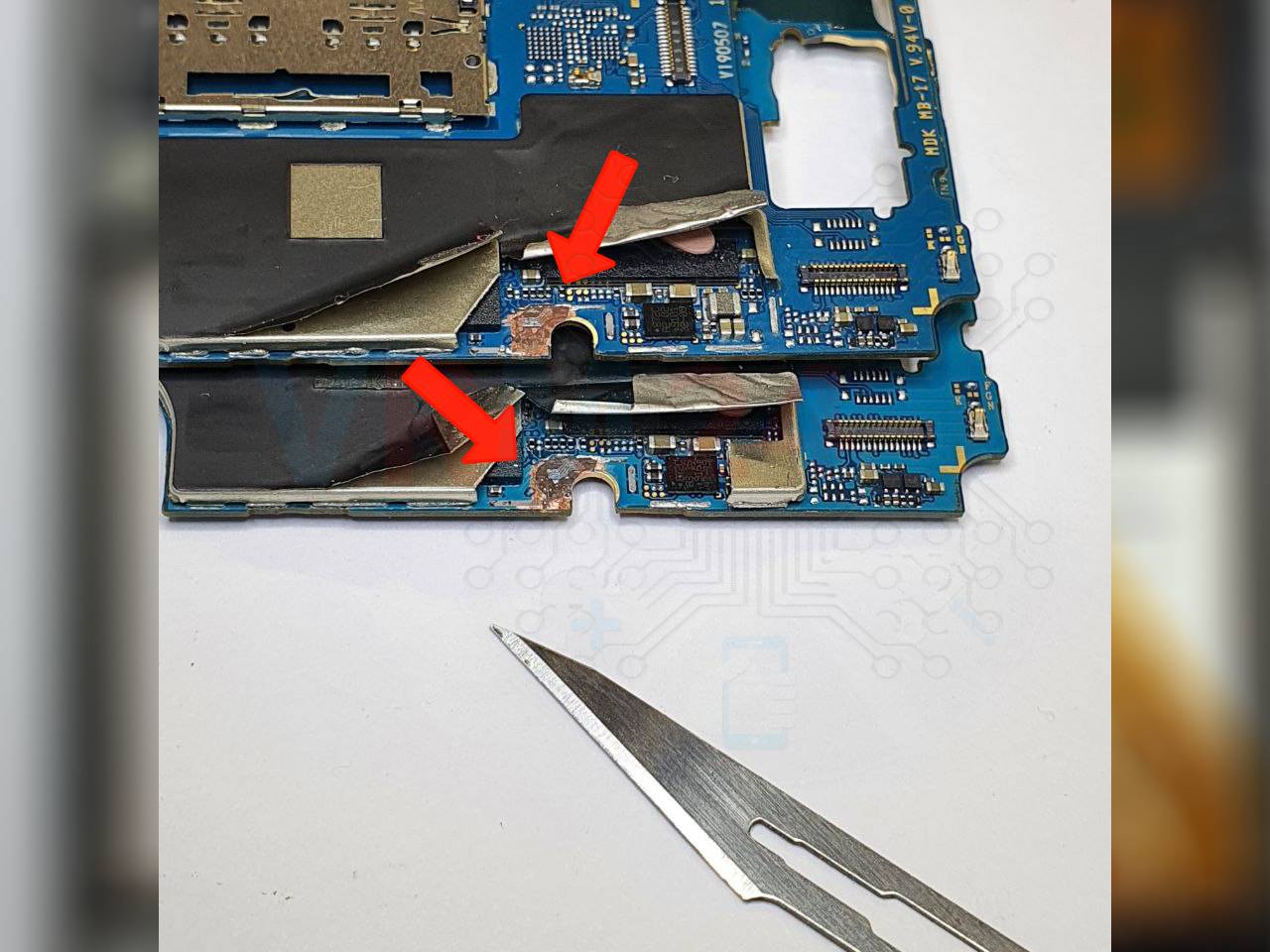 Restores damaged tracks using a microscope, soldering iron, thin copper wire.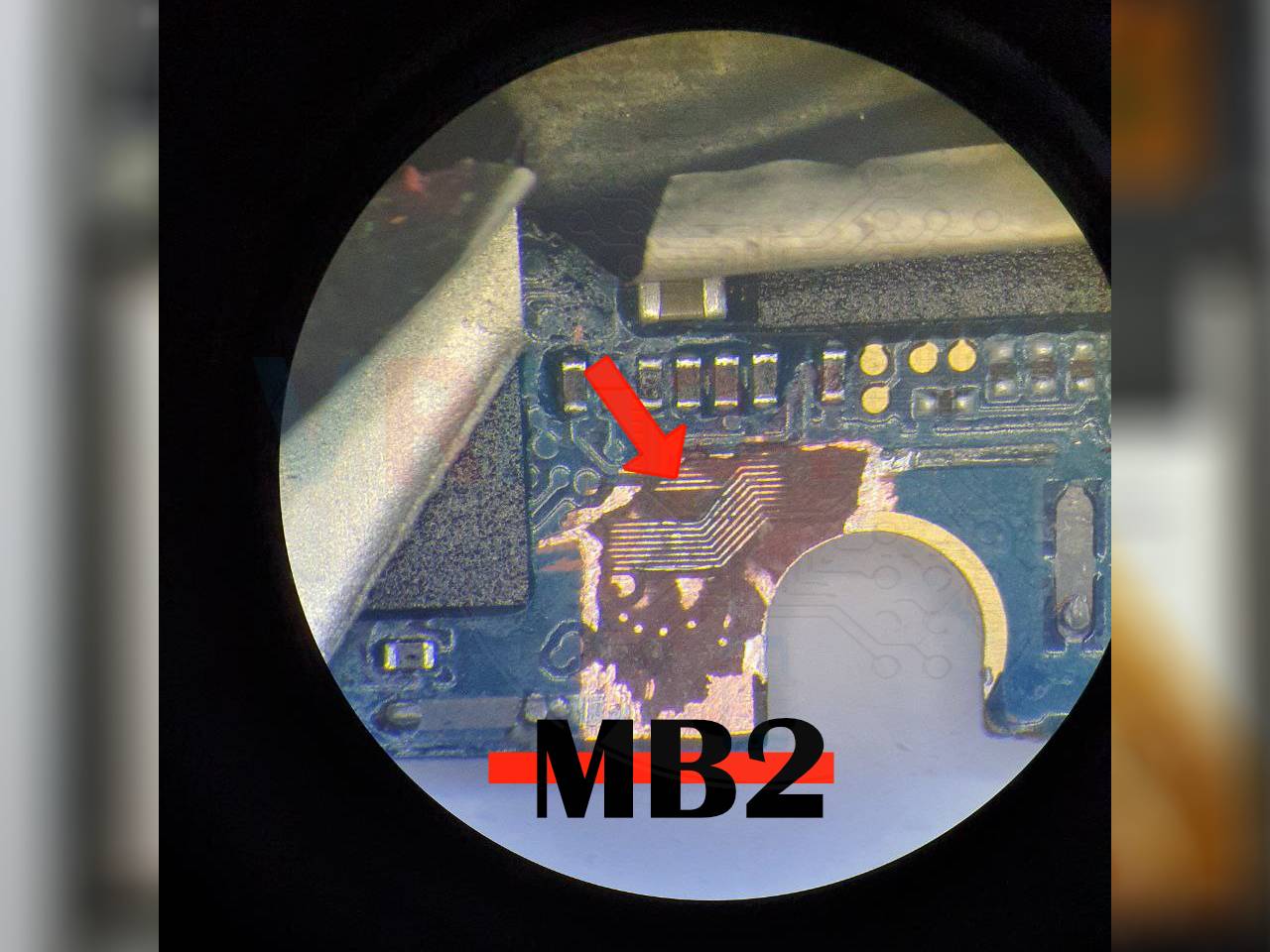 At the end, we apply a UV mask to fix and isolate the restoration of the tracks. And assemble the smartphone back.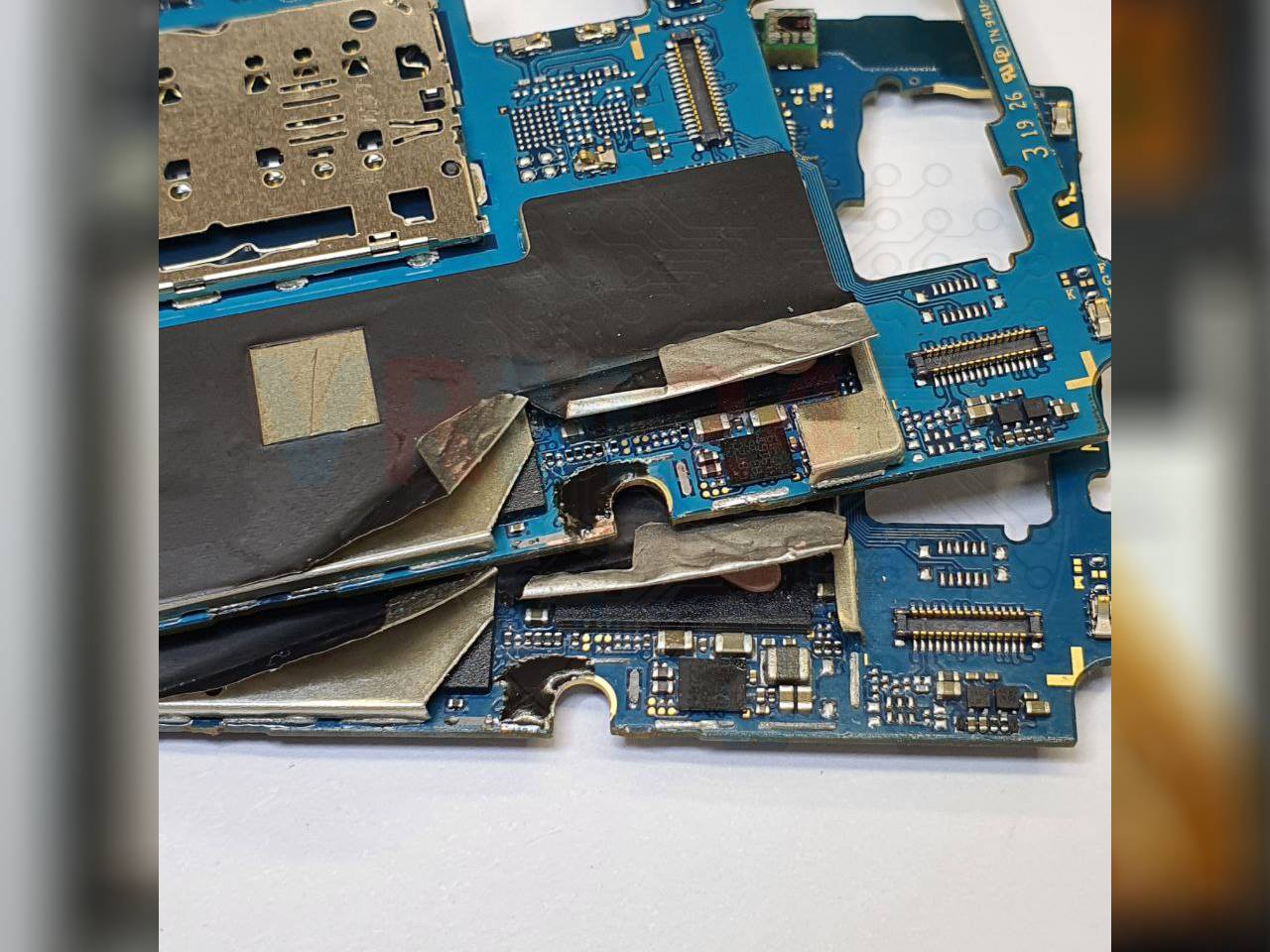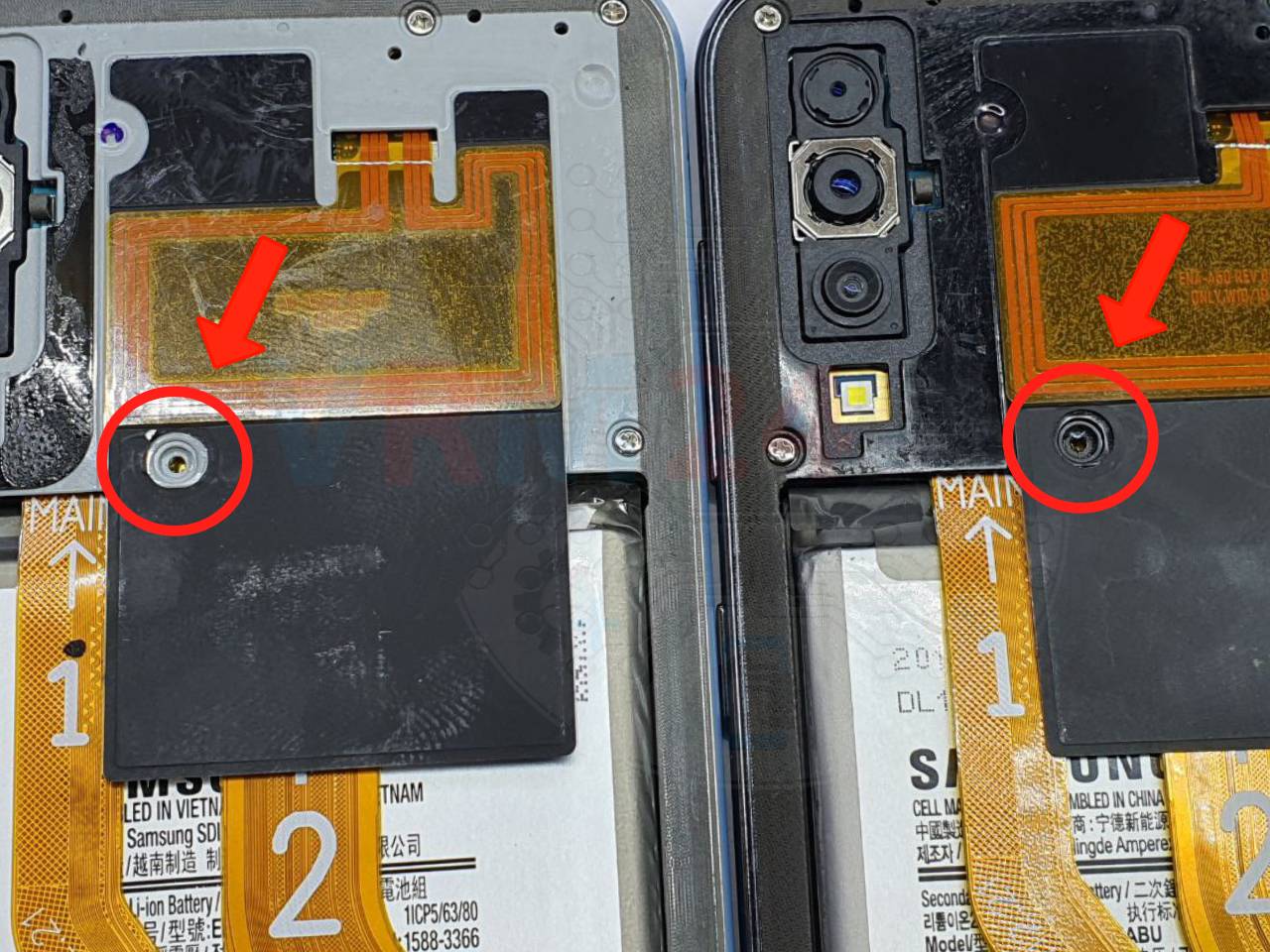 After repair, we recommend leaving the space under the screw empty so that the problem does not reoccur in the future.
---
If you have a question, ask us, and we will try to answer in as much detail as possible. If this article was helpful for you, please rate it.