---
---
Recently, we got the Samsung Galaxy S6 in repair, and the problem sounded like - no charging, for an unknown reason to the customer.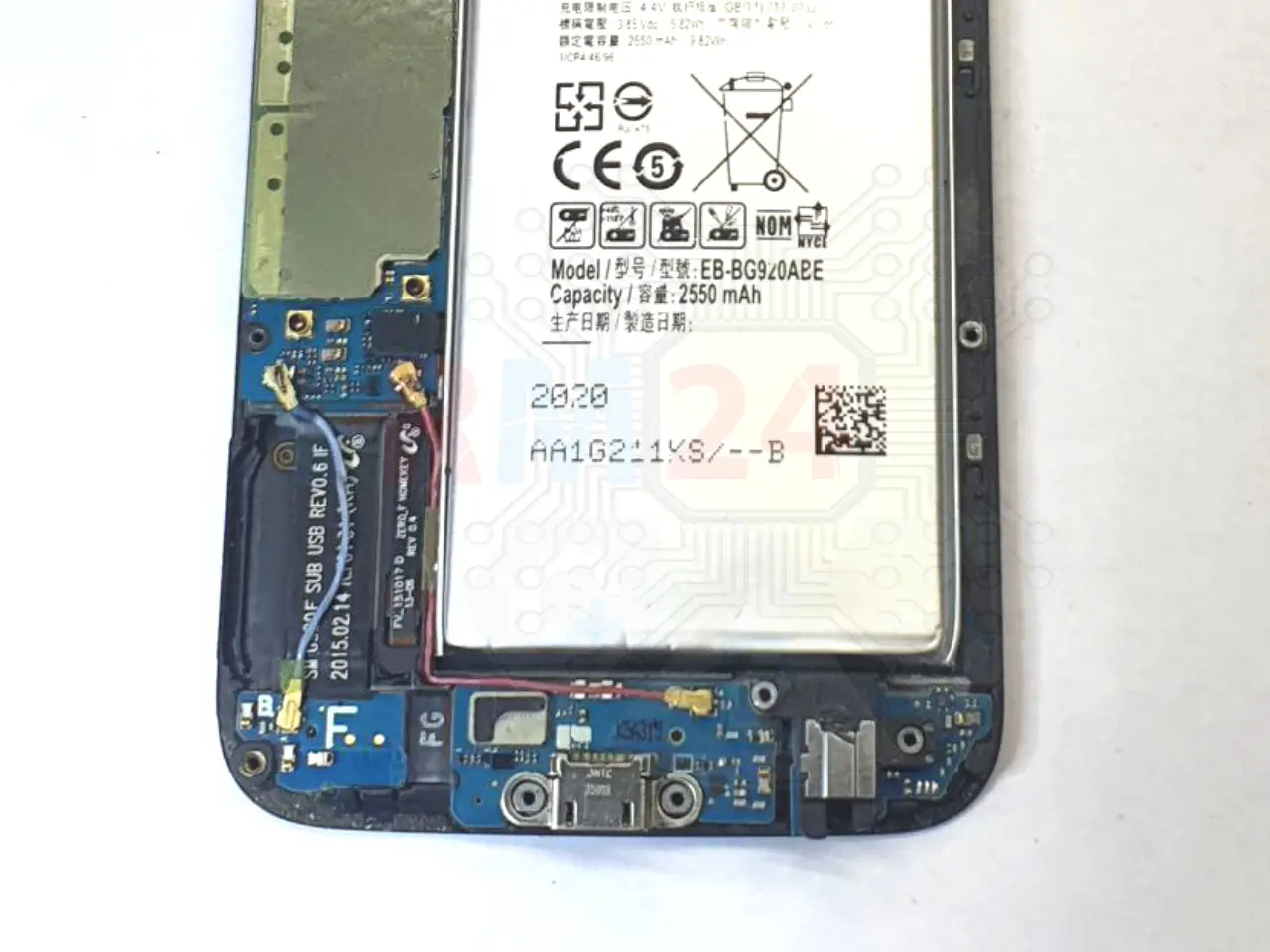 After a visual inspection, we already confidently believed that the charging port was defective. Beginner technicians may surely be horrified by this news, as well as the client the possible cost of repair, because the models Samsung Galaxy S6 and Samsung Galaxy S6 Edge Plus lower cable with charging port is not easy to remove, because its part with sensor buttons goes under the display module. And if we detach the display, the cost of repair will increase significantly, and will be comparable to the risks of damaging the sensor buttons and the display. And if we try to unsolder the charging port in the display frame, we might damage a lot of things around it.
In these circumstances, we came up with a fairly simple, somewhat non-trivial approach to replacing the charging connector.
But before the repair, I wanted to say - it's really important to detach the battery to avoid damaging yourself or your smartphone or anything else!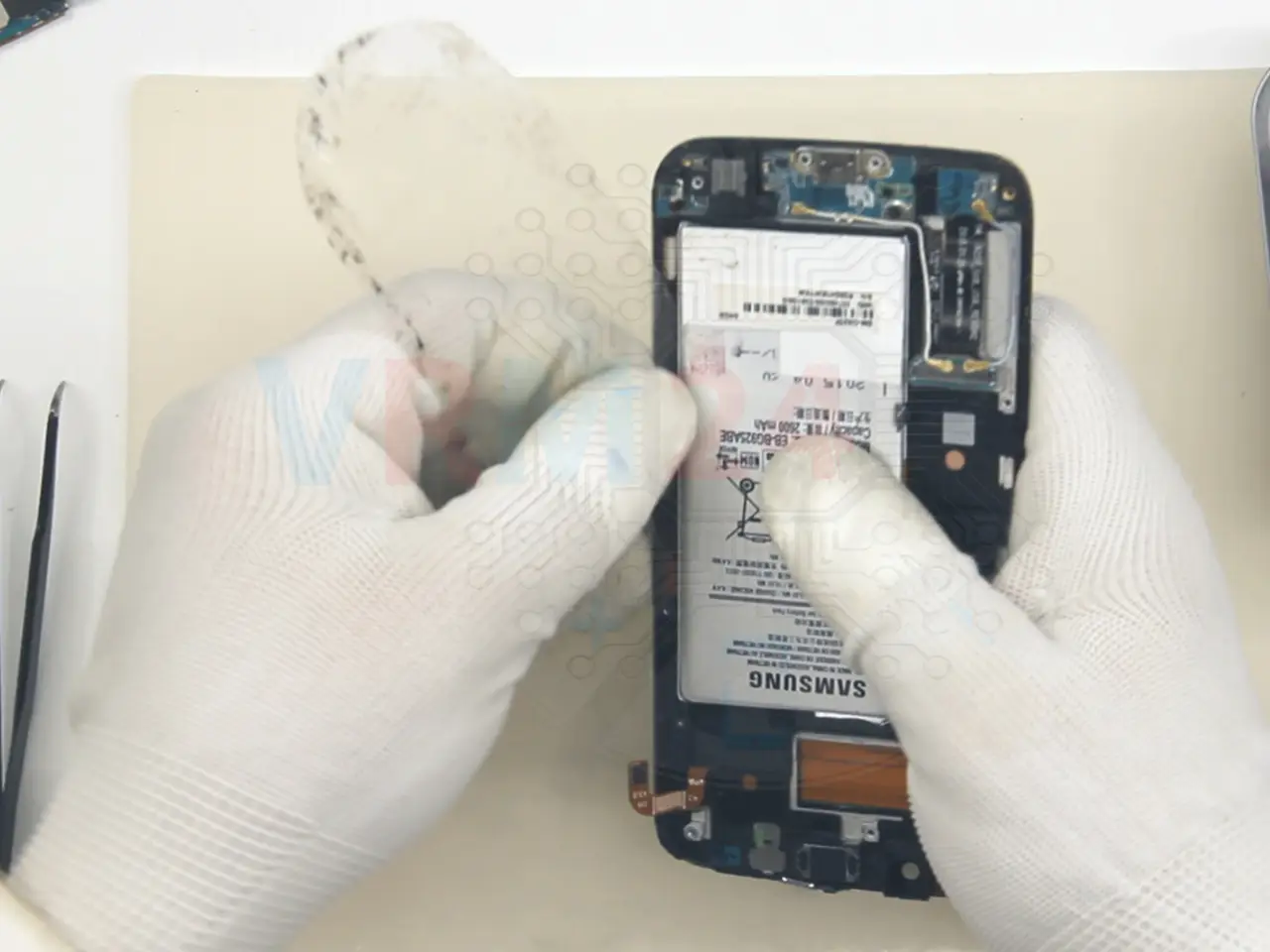 First, we peel off the sub-board with the charging port from the seat in the display module frame and disconnect the coaxial cable.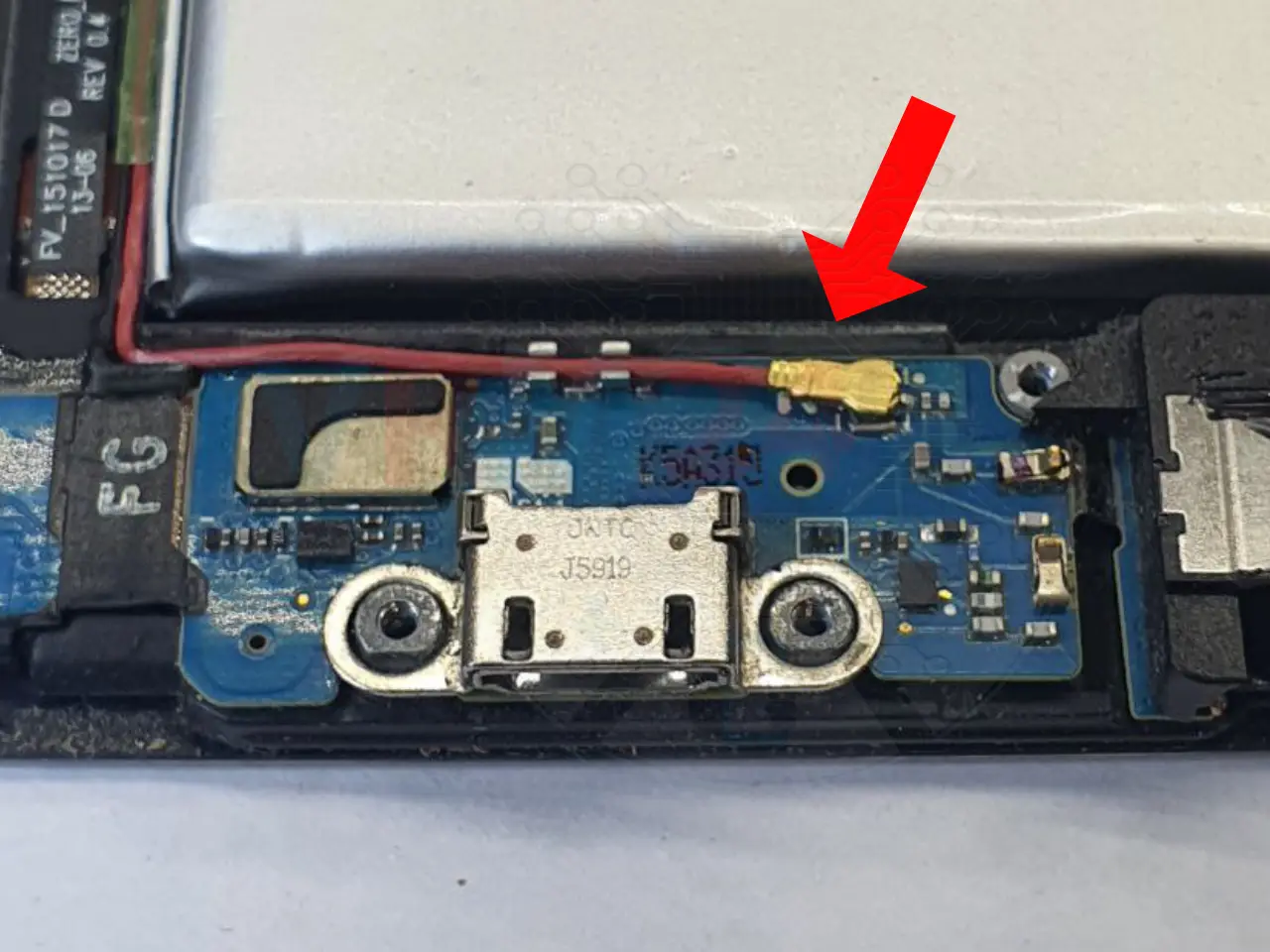 Then we take the thin copper foil and put it under the sub-board, where the charging port is, between the flat cables that go to the sensor buttons.
It's quite important to push the copper foil through so that we don't damage these flat cables!
So, what is this foil we're using? This is one of the display layers of a Samsung smartphone, this foil can be removed from any broken or unwanted display on the inside.
Let's go back to the repair and tape the microphone hole with heat-resistant tape, so that it does not accidentally overheat the microphone during our work.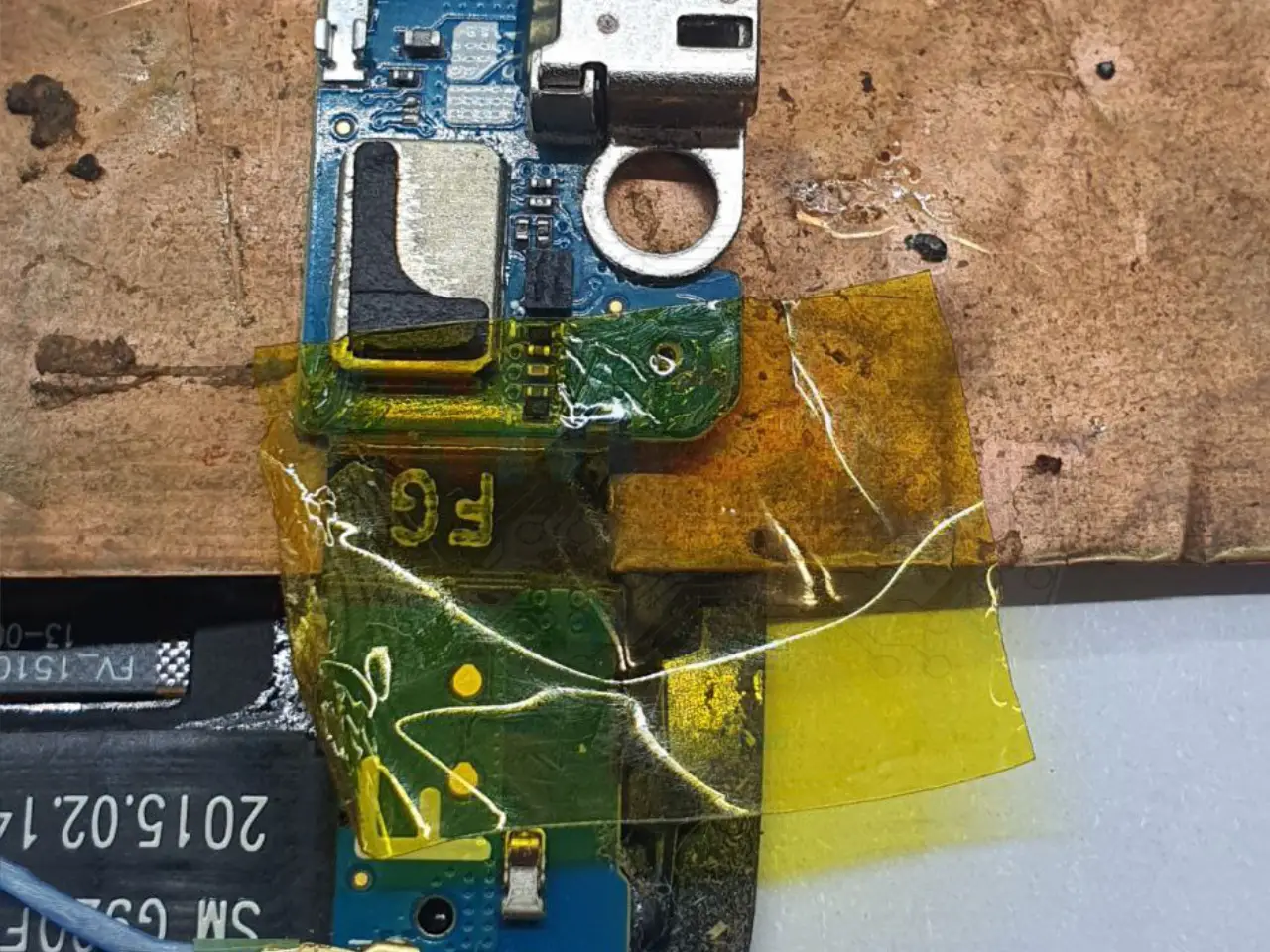 And we close all the space around the sub-board to protect the phone itself from overheating. In our case we used metal back covers from old Nokias.
Then, very quickly, without overheating anything, with a heat gun we have to remove the old charging port.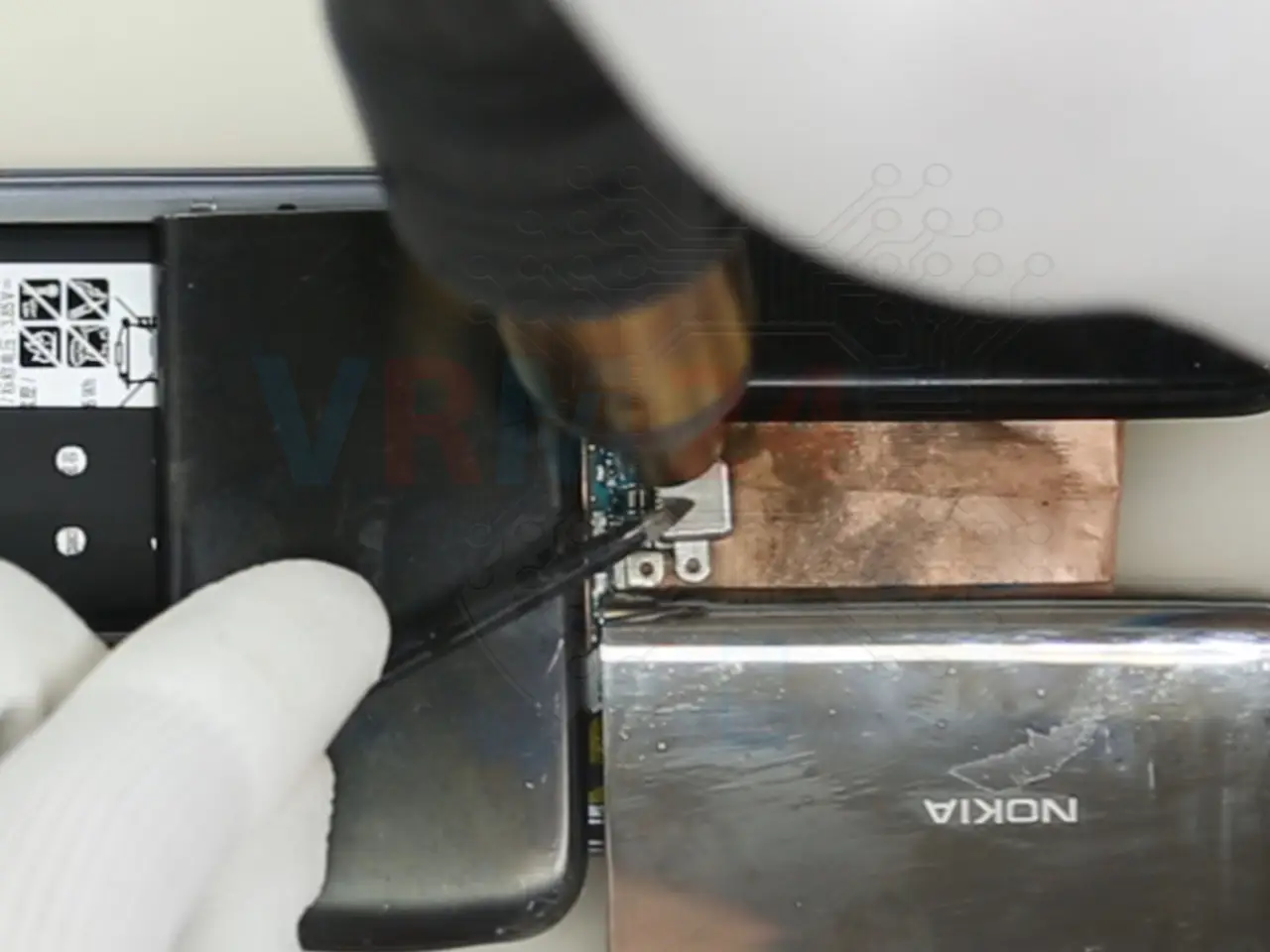 After that we clean the contact pads, clean the flux off and prepare a new connector. Also apply flux, tin with a soldering iron and solder the charging port in its place quickly with a soldering heat gun.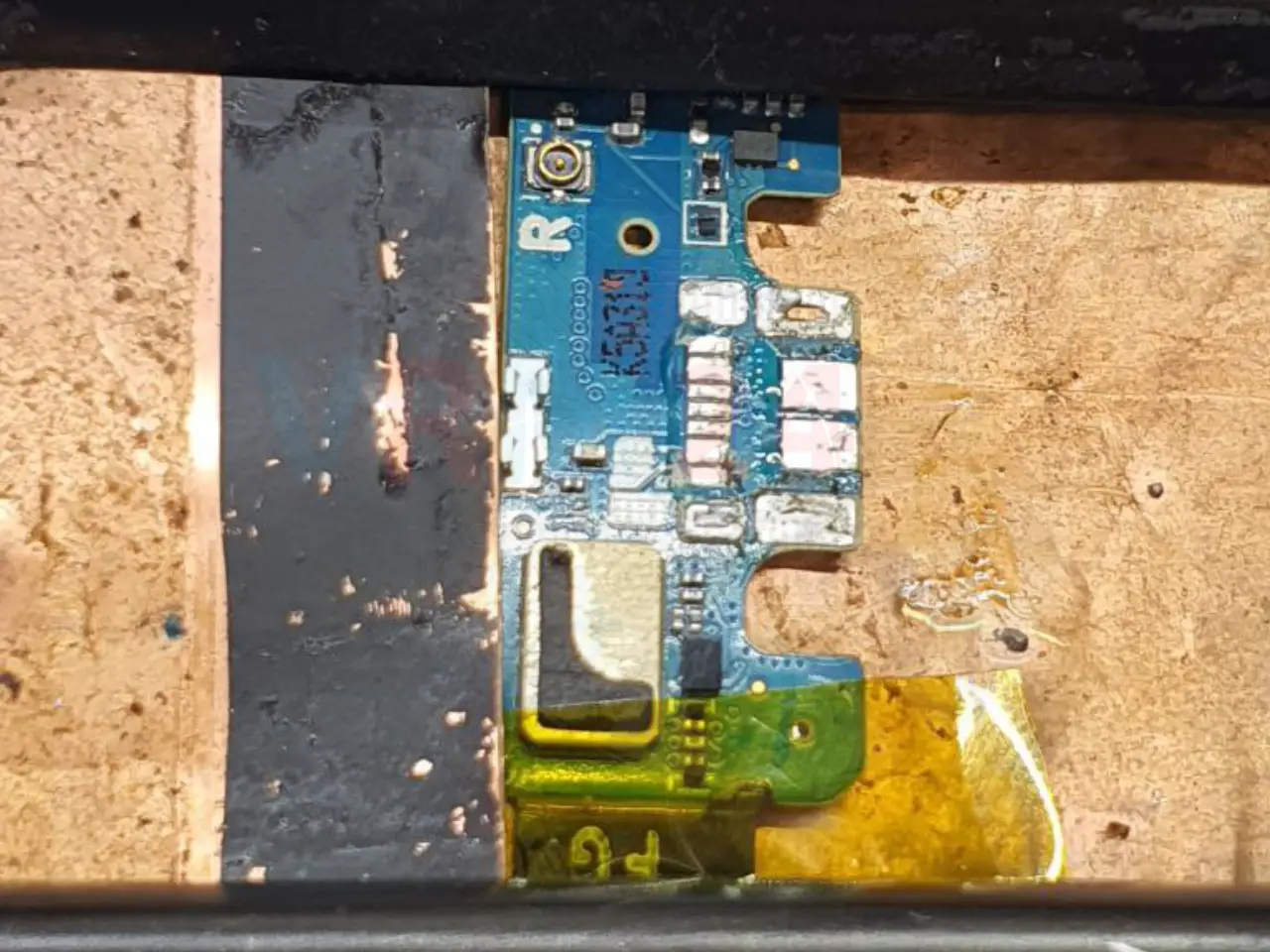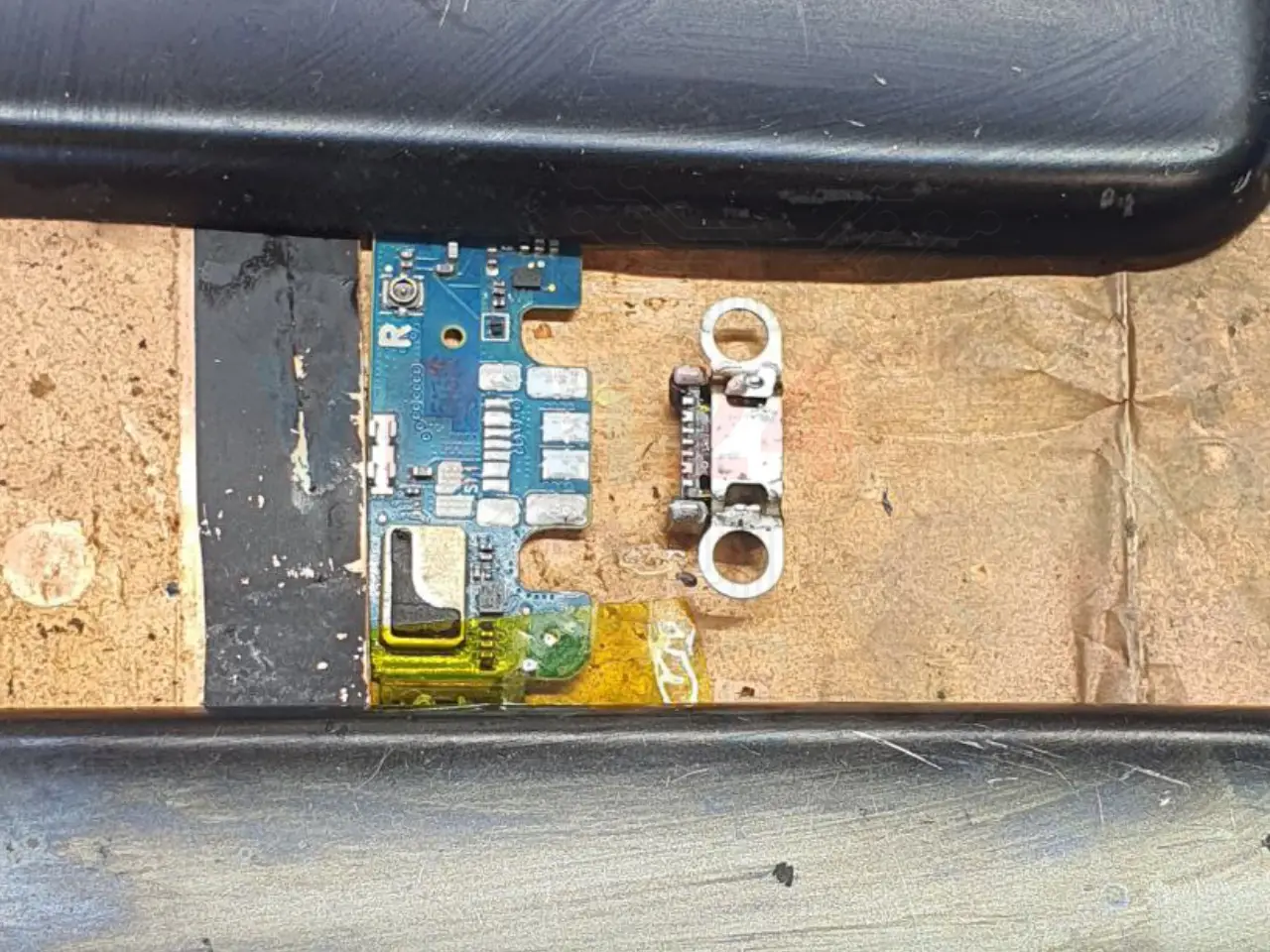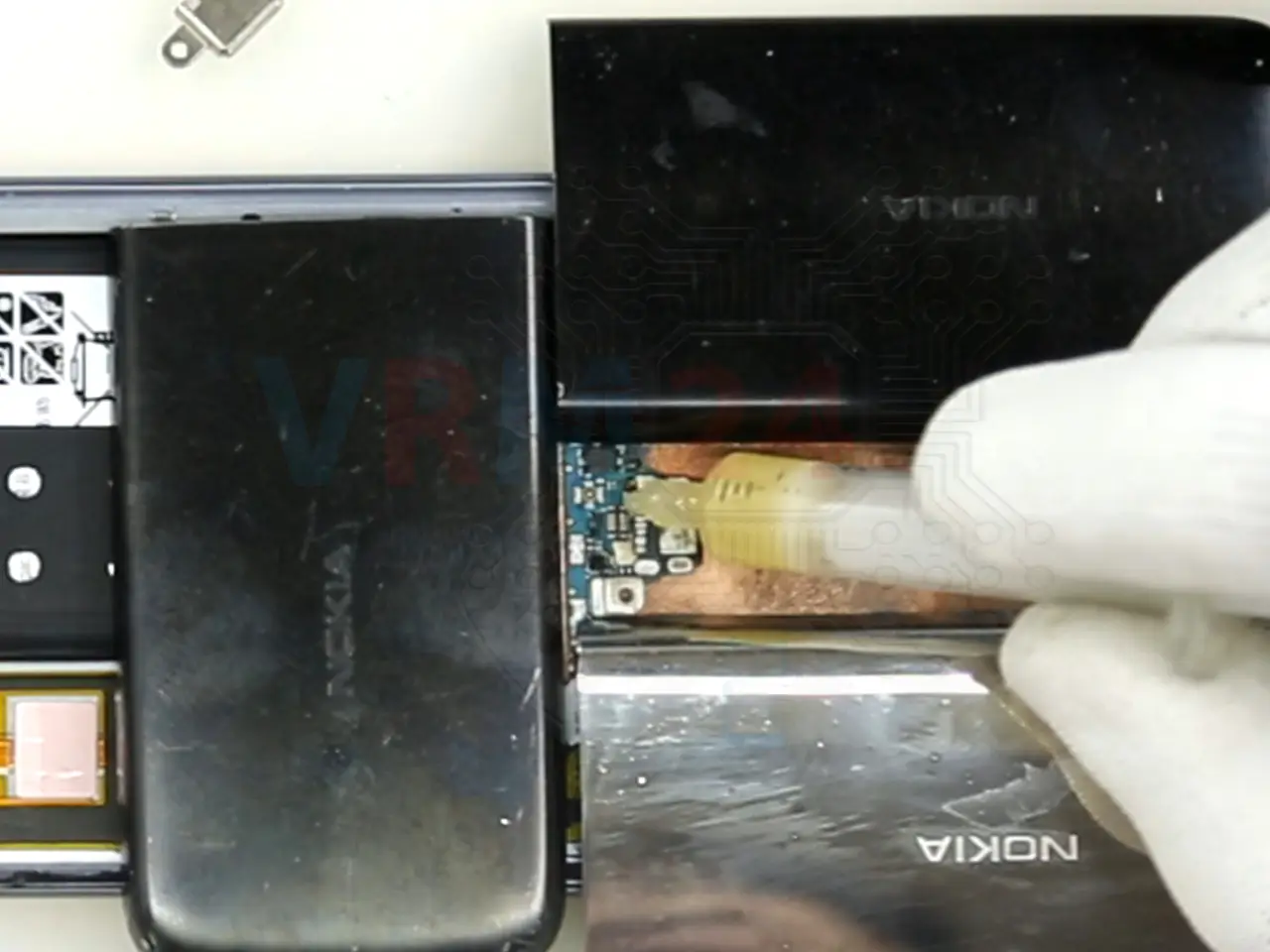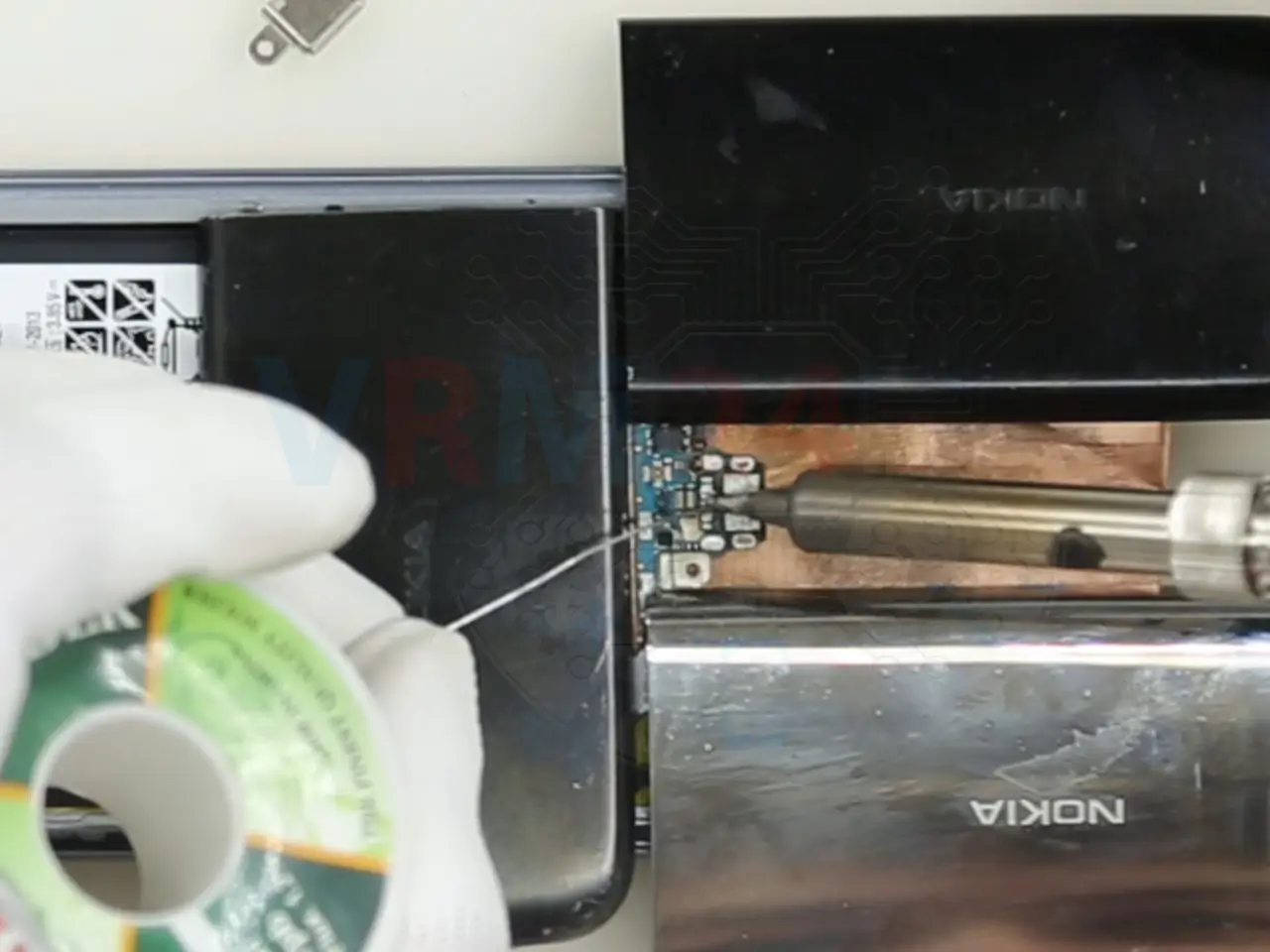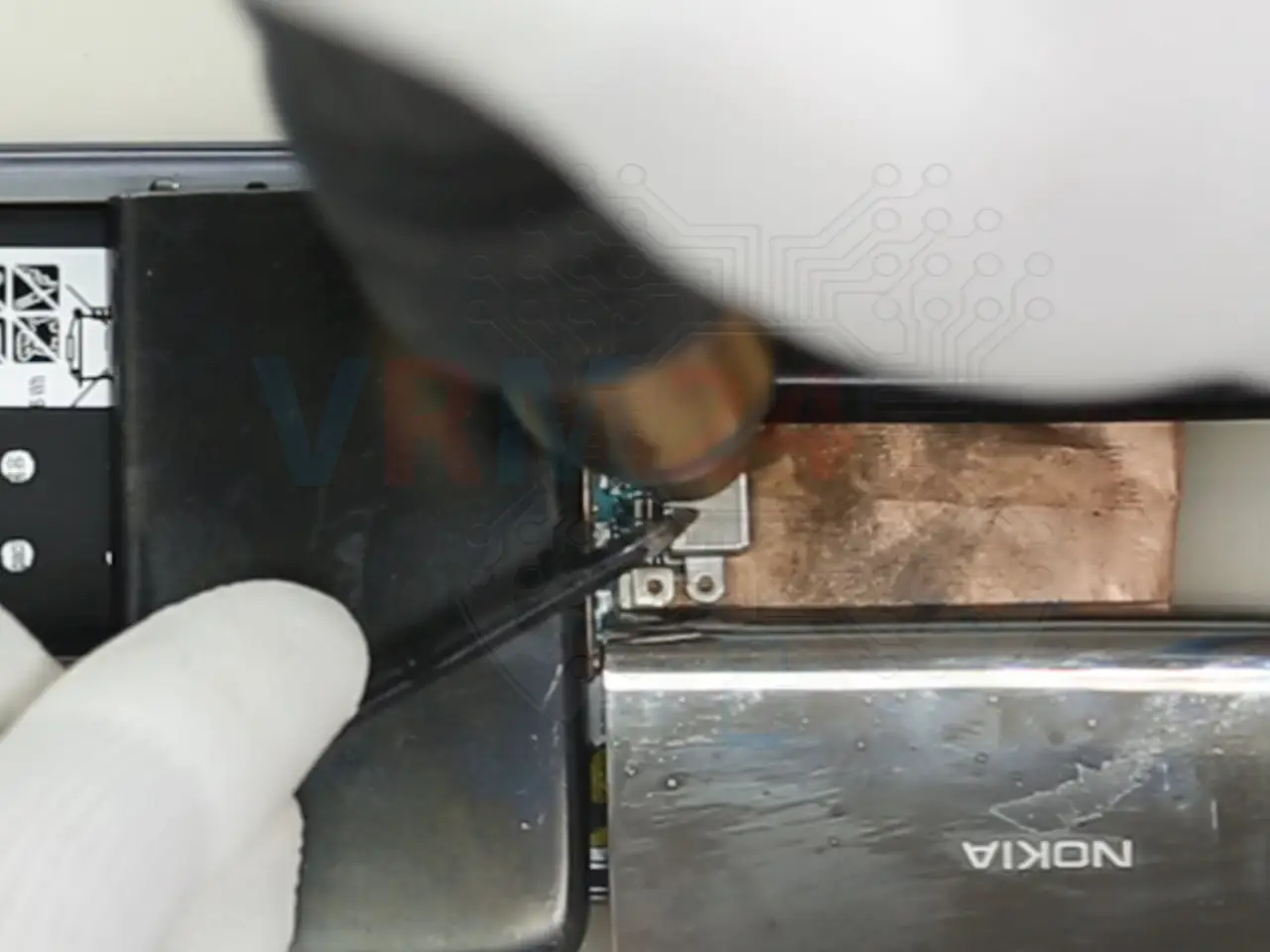 Okay, and the results of this repair, the smartphone responds to the charger, we have not damaged anything and definitely the repair was successful, and the customer was satisfied saving some money in the end.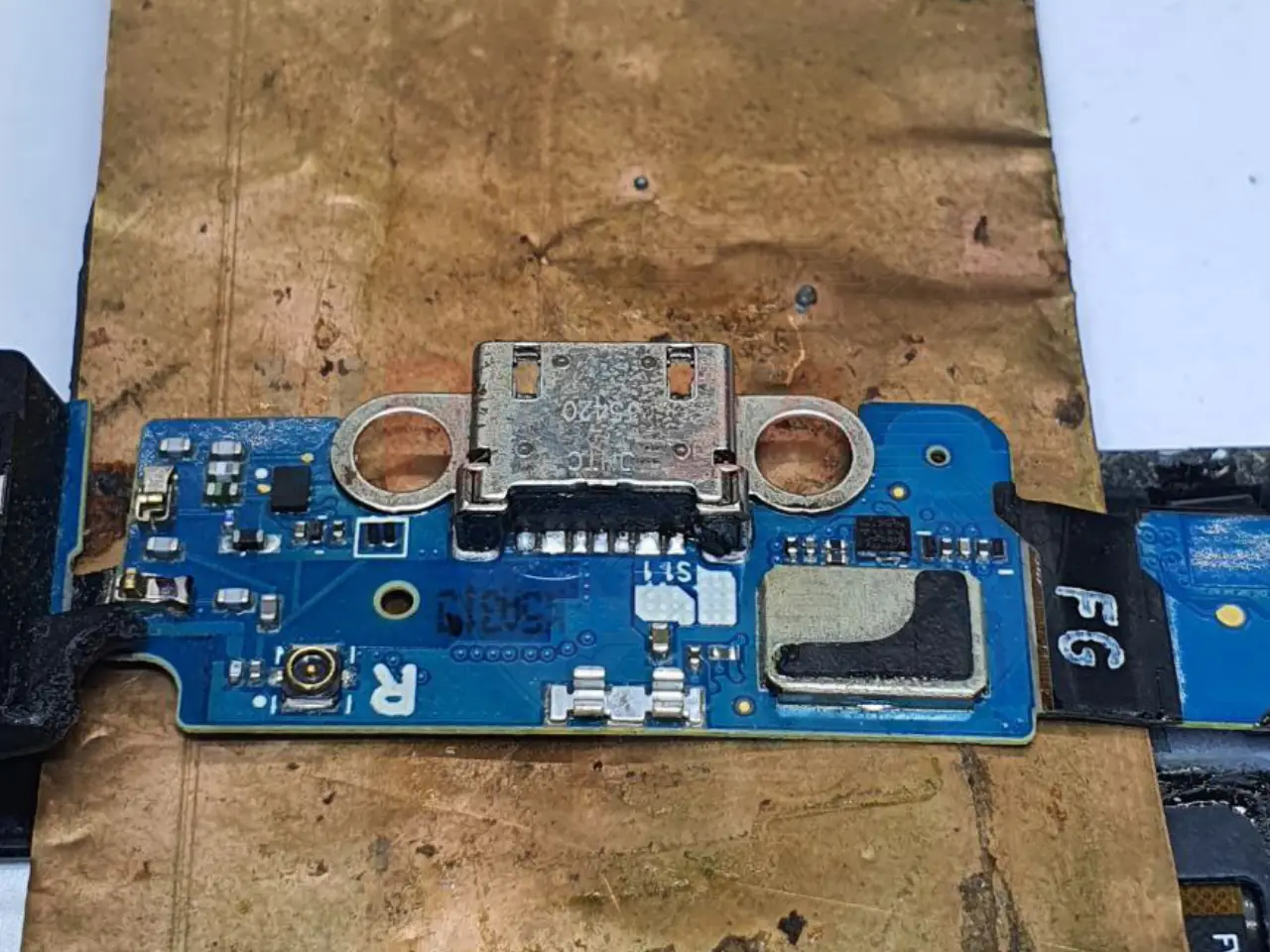 ---
If you have a question, ask us, and we will try to answer in as much detail as possible. If this article was helpful for you, please rate it.